During a record year in which the oil price averaged around $100 a barrel overall, the UK sector saw the highest level of exploration and appraisal drilling for a decade.
Excluding sidetracks, 77 spuds covered 44 exploration wells and 33 appraisal wells, marginally below the 1997 total of 80 wells (56 exploration and 24 appraisal) when US domestic oil prices averaged an inflation-adjusted $25. Further, eight exploration sidetracks and 28 appraisal sidetracks also started in 2008.
Of the 48 exploration wells abandoned or suspended over the year, the Central North Sea proved the most active, with 28 wells and a technical success rate approaching 60%, a result not necessarily an indicator of commerciality in any oil-price scenario.
The discoveries can be categorised by horizon. Jurassic discoveries included Ithaca's Polly (block 12/26c), IOC's J4 (15/13a), Nexen's Pink (20/1) and Blackbird (20/2a), Bow Valley's Fulmar-L (22/11b), BG's Malory (22/14a) Maersk's Culzean (22/25a) and Oilexco's Moth (23/21). ConocoPhillips' Jasmine North Terrace Well on block 30/6 recorded the only Triassic discovery.
In the Tertiary, Palaeocene discoveries were Petro-Canada's Maria (15/18a), Oilexco's Delta (16/21b), BP's Kinnoull (16/23), Lundin's Torphins (21/8a), Noble's Morgan (21/20f) and Maersk's Cawdor (30/14). Perenco recorded a small Eocene oil discovery with 21/30-25 on the Spitfire Prospect.
Southern North Sea activity was less than a quarter of the CNS level and achieved a 50% technical success rate, including Wintershall's 44/24b-7 Dimple, Silverstone's (now Storm) 49/17-15 Vantage and ConocoPhillips' 49/22-N1Z Europa.
About a third of Northern North Sea exploration wells proved successful, all in the Middle Jurassic. Total's 3/15-12 Isla, Dana's West (210/24a-11) and East Rinnes (211/24a-11Z) and Sterling's 210/29a-4 Cladhan.
Two Palaeocene oil discoveries were made with wells drilled West of Shetland; BP's 204/23-2 Southwest Foinaven and Hess's 204/25a-8 on the Amos prospect immediately south of the Schiehallion field.
No drilling occurred in the English Channel, South-west Approaches or East Irish Sea, although the latter is set to figure strongly in 2009 as the Ensco 92 jack-up mobilises for a multi-well, multi-operator campaign in March.
At 43% of activity, the relatively high proportion of appraisal wells demonstrates a continuing shift towards commercialising existing discoveries. The proportion of appraisal wells mirrored that of the exploration wells, most in the CNS and least West of Shetland.
Successfully appraised discoveries in the Central North Sea were Athena, Hood, Bugle, Caledonia, Shelley, Huntington, Burghley, Auk North, Arundel, Fyne, West Franklin, Pierce, Jackdaw and Jasmine. Wells immediately appraised in sidetrack were drilled on Torphins, Cayley and Cawdor.
With much attention on seesawing oil prices, the SNS saw steady and concerted appraisal work, which significantly outstripped exploration, with 10 discoveries or fields progressed towards development and, in many cases, as single-well tiebacks to nearby infrastructure.
Sterling continued appraisal of Breagh, with the East and West extensions targeted in two wells on block 42/13. The following appraisal wells were saved for future production: E.On well 44/22c-12 on Rita, Venture 47/9c-11 on Barbarossa, 48/14a-6 (Ensign) and 49/10c-7 (Stamford), EnCore 48/2c-5 (Cobra), Bridge 48/21a-4, 4Z (Durango) and RWE 49/2a-6 (Topaz). Wintershall's Dimple discovery (44/24b-7) was immediately appraised in sidetrack, with Conoco's 49/22-N1Z Europa discovery sidetracked straight away for development.
Appraisal activity in the NNS was limited, with wells for Xcite on Bentley (9/3b), OMV Meteor (9/18a) and Bow Valley with re-spudded well 9/28b-19A. Nautical's Kraken appraisal in (9/2b) was a dry hole.
Just two appraisals were drilled West of Shetland, Chrysaor's 205/26a-7 and sidetrack on the Jurassic Solan accumulation and an immediate appraisal sidetrack by Hess on its Amos discovery on block 204/25a.
Into 2009 and drilling currently continues at a healthy pace, with 15 E&A wells in the UK sector utilising 12 rigs, one drillship and two platforms. Drilling goes on from last year on Talisman's 22/17-4 Godwin Prospect in the CNS, Ithaca's 43/21b-5 Carna in the SNS and Chevron's 213/27-3 Rosebank North, West of Shetland – part of the broader Rosebank programme using the Stena Carron drillship.
Appraisal wells continuing include Endeavour's Lower Cretaceous 15/27-11 Rochelle, where the reservoir is being flow tested and has potential for reserves of 30million barrels oil equivalent, and Sterling's Breagh West sidetrack 42/13-5Z, to be suspended as a future producer.
Three wells have spudded this year, Nexen's 20/1-8 Hobby – a potential extension to Golden Eagle; CNR's 22/27a-4 Deep Banff, and Shell's 29/3c-8 Fram, while appraisal sidetracks have been initiated on BG's 23/21-7 Columbus in the CNS and Serica's Chablis (48/16b-3). GDF-Suez also confirmed a discovery with Juliet (47/14b-10) testing Permian gas sands close to the Amethyst field at 38million cu ft per day.
While the Hannon Westwood planned well database hovers around the 200 mark, the timing of many of these is now uncertain. Rigs currently contracted for near-term wells are likely to maintain drilling levels for a few months yet, and it may be mid-year before the new picture emerges.
Anecdotal evidence suggests those (few) new contracts being negotiated are at substantial discounts to recent rates. Rig contractors will, however, be mindful of the difficulties some operators have experienced as a result of the credit crunch and, just as DECC has in relation to recent 25th Round conditional licence awards, may be seeking contractual guarantees.
Maintaining the optimal number of rigs required in the UK sector to move the oil&gas resource forward at a fair and sustainable market price has eluded Britain for some time and, with massive global factors now in play, rigs may be withdrawn to sustain price, thus the opportunity to maintain the pace of developments may be under threat.
There is much uncertainty over how the oil industry will weather the current environment, both through reduced commodity prices and an unwillingness of the banks to provide lines of credit.
Writing this article just after Burns night, it seems appropriate to close with a quote from the bard as a maxim for the year ahead: "Forward though I canna see, I guess, and fear".
Simon Robertshaw is with drilling analysts Hannon Westwood
Recommended for you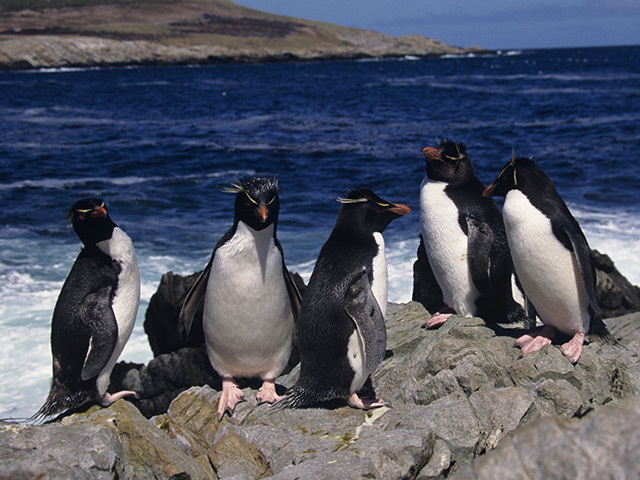 UK well slot: Shell gets ready to Rockhopper