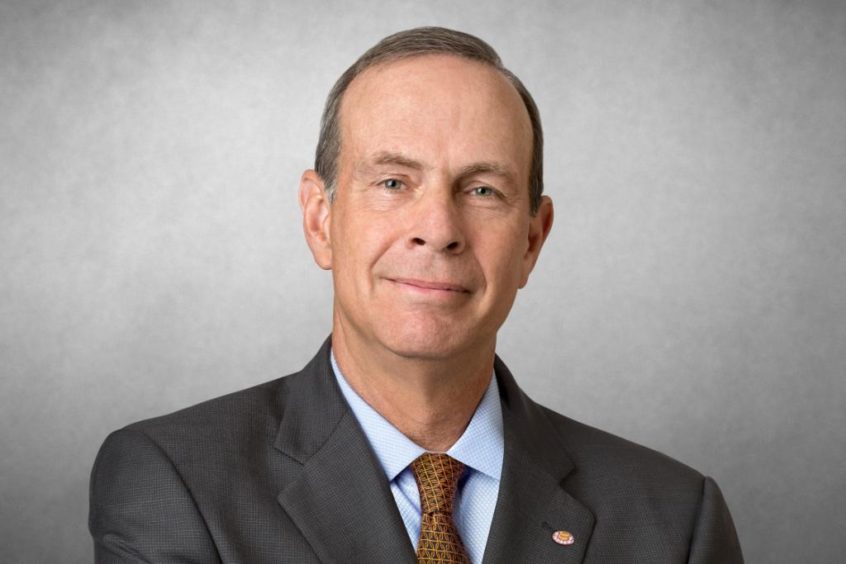 Chevron's boss told an American TV host that "good isn't good enough" last night as his firm undertook a more than £10 billion write-down.
Chief executive Michael Wirth, speaking on CNBC, defended his firm's actions and said Chevron will "deliver even better results" in future.
The US firm announced yesterday it would take a charge of almost $10 billion to write-down the value of some of the company's assets.
Chevron announced it is anticipating lower commodity process and an oil supply surplus next year.
Mr Wirth said: "Business is good. We're leading our peers in total shareholder returns this year and we've seen record production and cash flow is growing, but good isn't good enough so we're setting the standard higher for ourselves.
"We're streamlining our operational footprint and we're harnessing technology to drive efficiencies in our business and we're simplifying our organisation to get the right people on the right work."
Mr Wirth said Chevron had to make "tough choices" in terms of where it chooses to invest its capital.
He added that Chevron has brought its spending down as commodity markets have re-set.
He added: "I like to tell our people in a commodity business, capital always matters and cost discipline always matters.
Recommended for you

Marriage plans for wave energy and offshore wind in Scotland