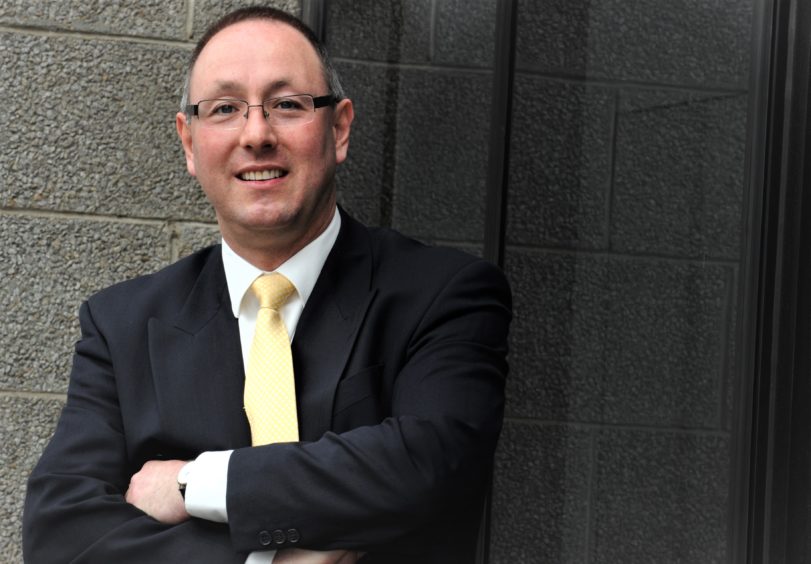 A vision of Aberdeen's energy future was outlined by two of the Grantie City's top industry experts last night.
The Aberdeen Renewable Energy Group (AREG) event highlighted the north-east's integral role in the energy sector and how oil and gas firms might sure-footedly traverse the current energy transition.
Paul de Leeuw, director of Robert Gordon University's (RGU) Energy Transition Institute, and Mike Sibson, head of the Business Growth Fund's (BGF) office in Aberdeen, discussed the sector's impending transformation at the city's Carmelite Hotel.
Each described the changing business models and technology required over the next 10 years, if the north-east is to grasp the clean energy opportunity.
Mr de Leeuw who has more than 30 years' experience in the energy sector, focussed on the impact of the energy transition.
He said Aberdeen must "embrace the change and evolve" to remain Europe's top energy city.
He added: "You can see the dynamics of the whole industry shifting – the energy transition is changing our world.
"Oil and gas has an incredible opportunity ahead of it and we now see a North Sea that is about maximising the energy potential.
"Aberdeen has everything we need to deliver the energy transition – we have an incredible supply chain here and we can become a high-tech energy hub."
Mr de Leeuw said the energy sector was "critical" to the north-east, with one in five people employed in oil and gas, adding that all sectors "needed to work together" as they have "the same destination".
Mr Sibson, who is responsible for £130 million equity investments decisions on small to medium enterprises (SME's) at BGF in Aberdeen, identified the energy transition as "the theme" of the next decade.
He said: "Wherever there's disruption, there's a major opportunity for investment.
"There is no one solution to the climate problem and there are huge opportunities"
But Mr Sibson added that energy sector investment can be "a challenging market" does not need any "abrupt changes in government policy".