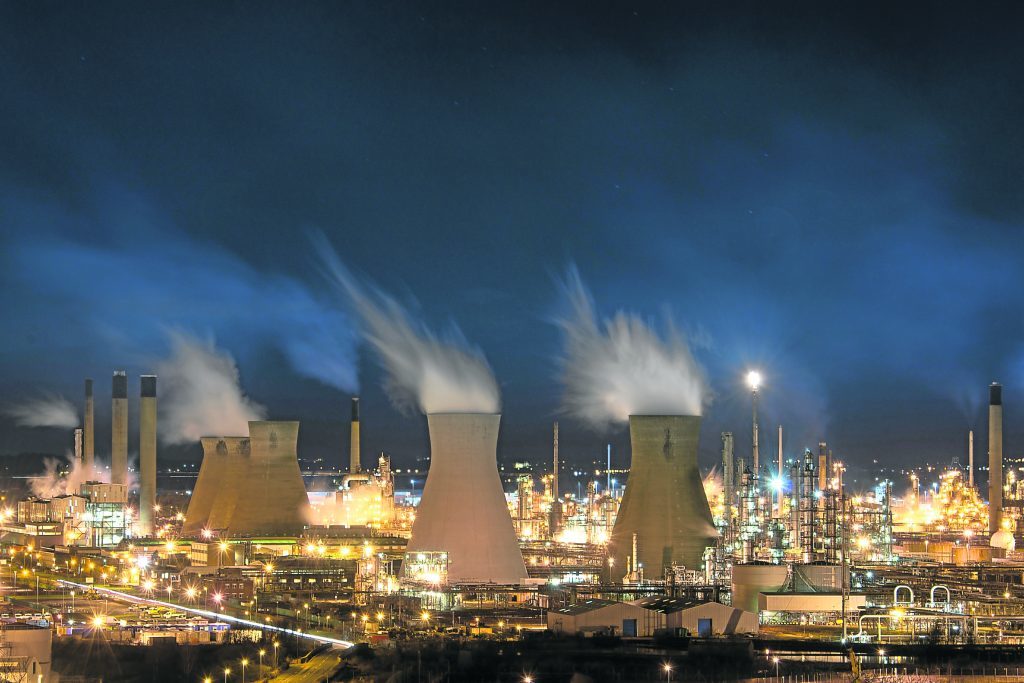 Medical services have descended upon petrochemical giant Ineos' Grangemouth Refinery following an incident at the plant.
An ambulance and air ambulance attended the scene after 11am to deal with an injury involving a male worker.
The man, understood to be in his 30s, was then taken to St John's Hospital in Livingstone for further treatment.
The injury is understood to be a hand injury involving machinery.
The 235-mile Forties system links 85 North Sea oil and gas assets to the UK mainland and the Ineos site in Grangemouth.
The Air Ambulance was sent as a precaution but was not required.
A Scottish Ambulance Service spokesperson said: "We received a call at 11.15 hours to attend an incident at the Grangemouth Refinery.
"An ambulance was sent to scene along with our Emergency Medical Retrieval team and the Air Ambulance as a precaution.
"One male patient in their 30s was taken to St John's Hospital for further treatment."
A Petroineos spokesperson confirmed that a third party contractor had "injured their hand whilst changing a wheel on a vehicle at its Grangemouth refinery today, 7th January."
"The incident did not involve any of the Refinery process plants.
"The injured party was attended to at the scene by trained personnel from the company's own response team prior to being transferred to the care of the local authority ambulance service for transportation to hospital.
"We have no further details to pass on at this time."
The refinery said it would carrying out an investigation into the circumstances around the incident.
Police Scotland assisted with the incident.