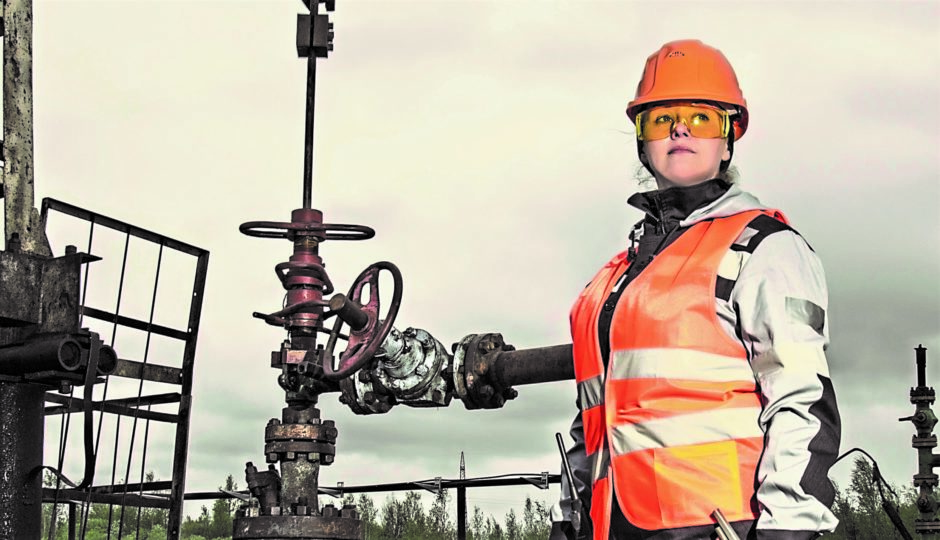 As author Rebecca Ponton delved deeper and deeper into the world of women in the oil and gas sector, the former journalist quickly realised that the stories of these "fascinating" and "incredible" females simply had to be told.
Her new book, Breaking the Gas Ceiling, is part-testament to, and part-encyclopaedia of, those women who have smashed through to lead as champions in what is considered a male-dominated industry.
What the Texas-based writer commonly found was not at all what she expected, with stories that often subverted the conventional ideas of the industry.
"When I started attending conferences in the industry, I didn't see anything like equality," Ms Ponton said, "So I decided to research it.
"I dug around to find these women because I knew they had to be there.
"As I uncovered more and more stories I thought, 'these women are kind of invisible, even within the industry'.
"People don't know who they are in a lot of cases. I felt like their stories had to be told."
Yet, through other women's eyes, Ms Ponton also discovered a much different industry perspective than what she'd imagined.
Despite her father heading up a small oil and gas company and her former husband working for Halliburton, she had anticipated some horror stories about male chauvinism and discrimination.
She said: "I did sort of expect to hear some of that.
"We know these things exist, and they're not exclusive to oil and gas.
"But I was surprised that the women I talked to did not have those kind of stories. I thought that was important because I think we do hear a lot of the negative stories and don't hear a lot of the positive stories.
"Without fail, all the women in my book had a male mentor or a colleague who helped them in their careers.
"I wanted to show that there are men who are allies and advocates for women."
The author was also keen to point out that she was cheered by the publication last year of Katy Heidenreich's book The Oil Industry's Best Kept Secret, which aimed to inspire young women in industry.
It motivated Ms Ponton to interview Ms Heidenreich's boss and chief executive of Oil and Gas UK Deirdre Michie for her own book, alongside Scottish oil and gas-influenced artist Sue Jane Taylor.
She said: "The idea was not to tell the same story over and over again and Deirdre and
Sue Jane have definitely had different experiences.
"With Sue Jane, I liked the fact that not everyone who works within the industry is an engineer – even as an artist, there is a place for you within the sector.
"With Deirdre, it was really important to show that there are women in these really top positions."
Asked if she felt that now, in particular, was a good time to tell these stories, given the renewed pressure by women to achieve income and social equality, Ms Ponton said: "It was also just a feeling like these stories had not been told before and a feeling of, why not? There are fascinating, incredible women out there.
"What really was the catalyst of the book was that I came across a woman named Pat Thomson, who was 72 and still working offshore. She absolutely loved it, and I thought: what job keeps someone wanting to do that?"
"I feel like, if their stories are told, we can attract more women and minorities to the sector."
Recommended for you

Exclusive: Deirdre Michie to step down as CEO of trade body OEUK