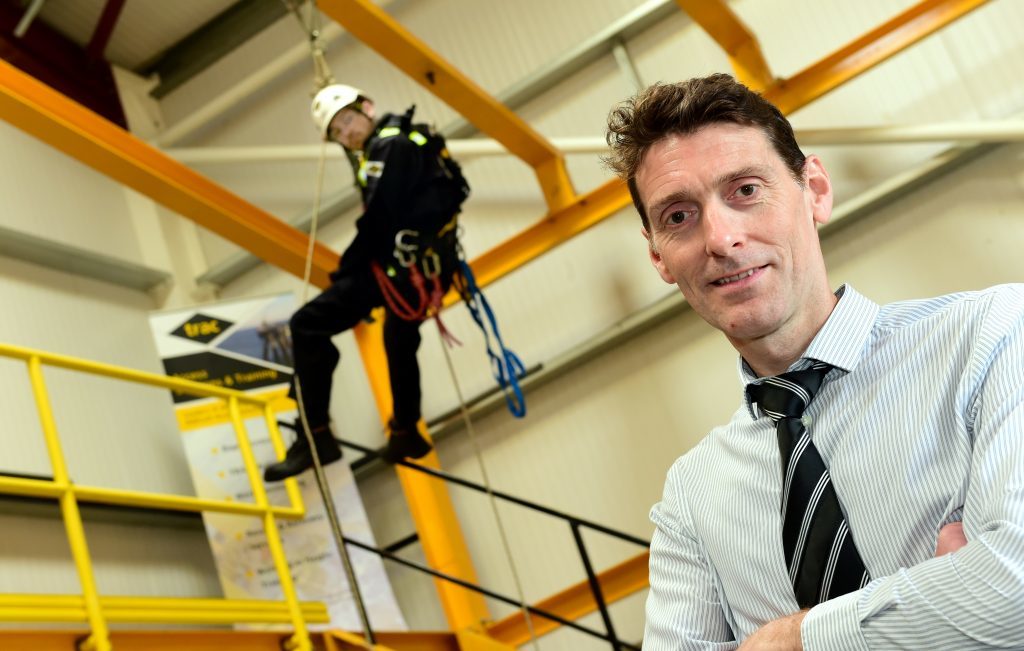 Trac Oil and Gas' boss has hailed the return to "sustainable" profit levels for the rope access inspection, repair and maintenance firm after several "challenging" years.
The Dyce-based firm chalked up pre-tax profits of £661,443 for the year ended March 31, 2019, up from £114,007 the previous year, while revenue increased by about 1% to £19.14m.
Managing director Danny Hawthorn attributed the increase in profit to the firm's "close alignment" with customers' objectives.
Trac O&G, which employs about 45 people in Aberdeen, was helped through recent lean years by the 2016 award of a £20m contract extension from Chevron's North Sea business, now owned by Ithaca Energy.
Mr Hawthorn said the North Sea market remained an "exciting prospect". He is encouraged by a recent raft of deals which have placed mature oilfields in the hands of operators who are more willing to invest in keeping infrastructure running for longer.
He said Trac O&G, which continues to work with Ithaca, would keep investing in technology while looking to diversify into new markets to keep pace with the energy transition.
In July, Mr Hawthorn said Trac O&G would revisit international expansion plans, which were put on hold during the recent oil industry downturn. He said the firm had a small operation in Brazil and a "legal presence" in Perth, Western Australia.
Founded in 1999, Trac O&G is part of Trac International, owned by Mr Hawthorn's brother, Douglas.
Other group subsidiaries include Trac Engineering, based near Glasgow, Trac Training, and Radio Design, a wireless communications company based in Yorkshire.
Trac International posted pre-tax profits of £2.65m in 2018-19, down from £6.89m a year earlier, on revenue of £60.5m.