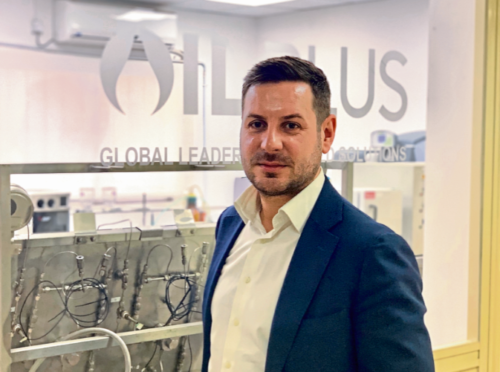 Oil and gas consultancy firm Oil Plus has seen its international growth plans boosted after being awarded contracts totalling in excess of £4 million.
New business secured in the last quarter by the firm is up 22% compared to the same period in the previous year.
And the increased workload has resulted in a recruitment drive with 10 new staff members having been taken on in recent months.
This takes the headcount to 50, with plans to secure another 10 in the first quarter of this year.
The recently awarded scopes of work include a significant project to develop an onshore front-end engineering and design (Feed) study for a water disposal and injection system for a major North African E&P operator.
As a result of the newly awarded campaigns, the UK company which has its corporate headquarters and lab near London and an office in Aberdeen, has expanded its footprint in the Middle East, South-east Asia, Europe and North Africa, including a project in Trinidad and Tobago for the first time.
Since 1978, Oil Plus has worked with more than 270 upstream oil and gas companies in its key disciplines of production chemistry, microbiology, specialised reservoir souring and process engineering.
It has continued to achieve significant growth since it was acquired in 2017 by Aberdeen entrepreneur Mark Cavanagh who has more than three decades' experience in the oil and gas sector which includes founding and running a successful asset management consultancy and engineering businesses.
Oil Plus global business development director Clarke Shepherd said: "Oil Plus has been operating for more than 40 years and has evolved and grown rapidly since it was acquired three years ago. Starting 2020 with a strong order book which includes the first significant onshore Feed project for our process engineering division, demonstrates the value and confidence our clients have in our approach.
"We have an excellent team that provides the highest quality of engineering and design to our clients. Coupled with our business being completely independent from all chemical and water process equipment vendors, we are becoming further recognised around the world for delivering cost-effective solutions quickly and safely.
"These factors were key to our success in 2019 where we enjoyed a solid increase in external sales, revenue and profit year-on-year. With an even stronger order book as we start 2020, our focus will remain on supporting our clients as well as targeting sustained and supported growth within our core business areas."
Recommended for you
X

Climate change, my daughter and me