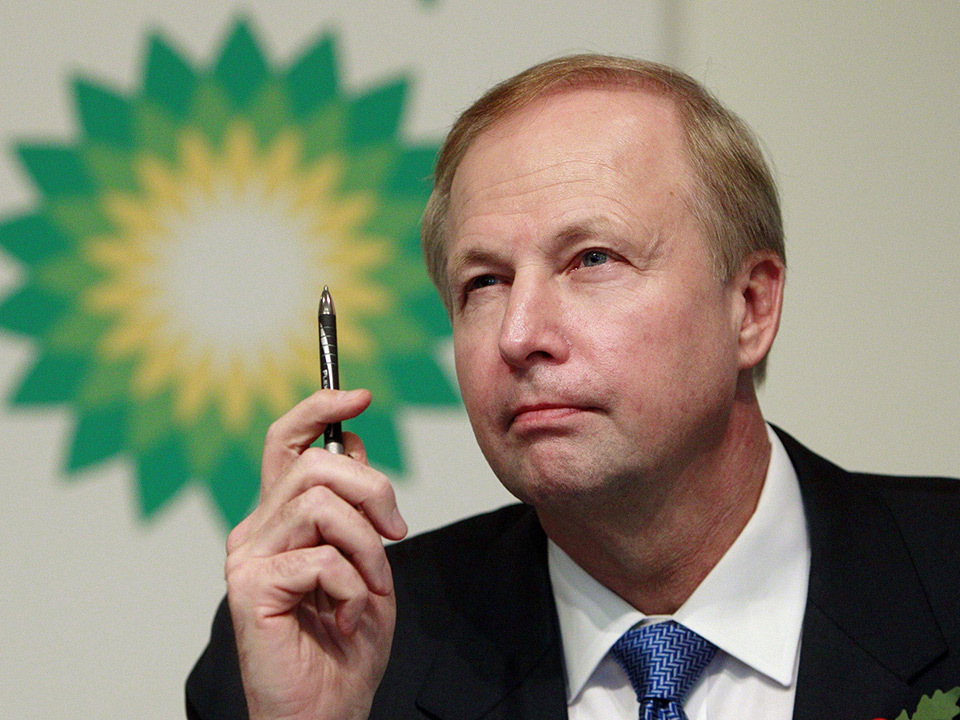 BP will hope to better rival Shell as the company prepares to put forward its final quarter and full-year results next week.
Investors will nervously eye the impact of lower oil prices on the business, as chief executive Bob Dudley presents his final set of results after a decade at the helm.
The company's shares took a 2% hit on Thursday after Shell presented a disappointing set of figures to the market.
Shell had kept producing more or less the same amount of oil in 2019 as it had a year earlier. However with the price of oil averaging 64 dollars per barrel over the period, from 71 in 2018, there was no escaping a squeeze.
BP last year already reported a major drop in its third-quarter underlying replacement cost profit, a closely watched measure.
"The oil giant cited exceptional items along with weaker oil prices for the large drop in earnings," said David Madden, an analyst at CMC Markets.
Investors could also start betting against BP after the firm put 10 billion dollars (£7.6 billion) into the US shale market in a deal with BHP Billiton last year, Mr Madden said.
"No company wants to be known as the group that invested heavily in assets before a downturn in the market as it might make it vulnerable to short-sellers," he said.
Consensus forecasts from 20 independent brokers collated by the company predict that the underlying replacement cost profit for the fourth quarter will be 2.1 billion dollars (£1.6 billion), a 40% decrease on the same period in 2018. It brings the full-year results to 9.5 billion dollars (£7.2 billion), down from 12.7 billion dollars (£9.6 billion) the year before.
It comes as Bernard Looney prepares for his first day in charge of one of the world's oil supermajors.
The Irishman had been tipped for the top job after heading up the company's oil and gas production division. He was confirmed in the role last year.
He will take over from Mr Dudley, who has steered BP through some of its toughest moments.
The American's time in charge was largely defined by the Deepwater Horizon oil spill.
He stepped into the job just after the disaster which killed 11 oil rig workers and leaked oil into the Gulf of Mexico for 87 days.
Recommended for you

Oil giant BP aiming for London HQ relocation in 2024