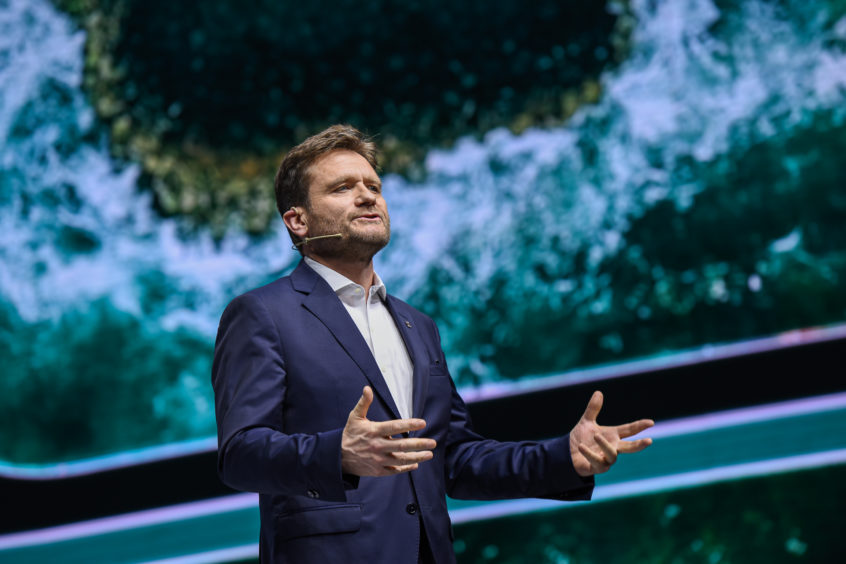 A BP boss in charge of energy transition efforts has teased "more to follow" on the eve of Bernard Looney's coronation as chief executive.
Gordon Birrell, chief operating officer for production, transformation and carbon was speaking at the Baker Hughes Annual Meeting in Florence.
Bob Dudley, who "saved the company" after becoming CEO in October 2010 following the Deepwater Horizon disaster, passes the baton tomorrow to Irishman Bernard Looney.
Comparing the energy transition to a "swelling sea" harking back to his days as a surfer off Shetland, Mr Birrell said Bernard Looney has his own huge task ahead of him.
He said: "Now Bernard faces another great challenge of steering BP through the energy transition and all its complexities.
"I can't give away too many details today. What I can tell you is there more to follow and you'll be hearing from BP over the next few days and weeks over what that means for our future.
"So BP and the industry know change is coming. The question now is how we will react when the wave breaks?"
BP announces its full-year results tomorrow, and ahead of taking up the new CEO role Bernard Looney has said the energy transition "is not a task I take lightly".
In 2018 the firm pledged to spend around $500million annually on clean energy, of its total capital expenditure of around $15bn – $16bn.
Mr Looney is expected to give an update this week on his ambitions in the energy transition space.
In his speech, Mr Birrell referenced a range of measures already in place, including the firm's $100m low carbon fund announced in March which has so far generated 90 ideas and approved 16 projects to reduce emissions by 700,000 tonnes per year.
He also said the firm is "testing" ways to deploy carbon capture and storage (CCS) technology commercially and at scale and that plans are "progressing well" on the development of a clean energy park in Teesside.
Referencing BP's work in striking oil in the 19th century in Iran, then helping set up the North Sea oil industry, followed by its role in the development of shale gas in the US, Mr Birrell said it can also "overcome" today's challenges.
He added: "If we can harness the same drive, innovation and desire to solve the challenges ahead, I'm optimistic that, once again, we can overcome the challenge facing us today.
"In short, we have got the right people on the surf boards."
Recommended for you

BP eyeing more growth in offshore wind portfolio, says UK boss