Motorists across Scotland ignored pleas not to panic-buy fuel yesterday as offshore operators warned the closure of the country's only oil refinery would cost the economy £50million a day.
Ministers gave assurances that existing supplies of petrol and diesel would last until the middle of May, as long as drivers were sensible and did not change their usual buying patterns.
Contingency plans have been put in place on both sides of the border in anticipation of Sunday's planned strike at the Grangemouth refinery.
The plant's owner, Ineos, has been slowly shutting the complex down.
It could take anything from two weeks to a month to bring in back into full operation after the strike.
Nearly half the North Sea's output – 700,000 barrels of crude oil and 80million cubic meters of gas a day – goes into Grangemouth via the Forties pipeline system.
Some 200,000 barrels of oil is refined and the remainder exported. But before it can be loaded on to tankers, the crude must be "stabilised" at BP's Kinneil processing plant, which relies on Grangemouth for power, steam and cooling water. It was unclear last night whether Ineos would manage to supply the power required.
Offshore operators organisation Oil & Gas UK said essential services to Kinneil must be maintained to avoid a shutdown of much of the North Sea's production.
Chief executive Malcolm Webb said the Forties pipeline would have to close if power was not maintained, with a knock-on effect on gas production equivalent to about 30% of UK demand.
"This potential loss of production would have a wholly disproportionate effect on the national economy, losing the UK about £50million every day, of which forgone tax revenue to the Exchequer amounts to £25million a day," he said.
"Moreover, if oil and gas production offshore were to be shut down, restarting cannot happen at the flick of a switch. It would take several days to restart safely.
"This dispute cannot be allowed to disrupt the nation's oil and gas production and we urge the parties involved to take the necessary steps without further delay to ensure it does not do so."
Finance Secretary John Swinney told MSPs it had become clear yesterday there could be an "impact" on Kinneil. "While this plant would be ready to operate soon after the end of the industrial action, there will still be the possibility of disruption to production, which is currently 725,000 barrels of crude oil a day and 80million cubic metres of gas per day," he said.
BP, which operates the Forties pipeline, said it would have to close it 12 hours in advance of the Grangemouth closure. The company said it was still waiting to hear from Ineos, but one positive aspect was that the power would be one of the last things turned off.
The warning over the economic impact came as emergency statements were made at Westminster and Holyrood on the strike.
UK Government Business Secretary John Hutton and Mr Swinney both said contingency arrangements were in place to guarantee continuity of supply.
Mr Hutton revealed he had spoken to Tony Woodley, leader of the Unite union, and made it clear that he had sufficient emergency powers to act to protect the industry if necessary.
"There can be no justification whatsoever for action that adversely affects production of oil and gas from the North Sea," Mr Hutton said.
London and Edinburgh are in regular contact. The Scottish Government emergency room has been activated to ensure that "urgent and prudent" actions are taken at local and national level.
Its main task will be to assess the impact on fuel production, source alternate fuel supplies and ensure key sectors are supplied with fuel.
Mr Swinney said BP was distributing additional supplies to forecourts and work was in hand to source alternate stocks in the UK.
"We are confident that, with goodwill on all sides, there will be enough fuel to keep Scotland moving," he said.
"There are ample supplies of fuel available in Scotland into May.
"One of the most important messages to give, however, is that people should not change their normal fuel buying patterns. We therefore urge the people of Scotland to be sensible and only to buy the fuel that they need."
But Lib Dem Shetland MSP Tavish Scott questioned if the government had its finger on the pulse. He said: "Why is it that petrol stations on the A9 are without fuel today, in April, not in May?"
Profiteering by suppliers was condemned in both the Westminster and Holyrood parliaments.
Recommended for you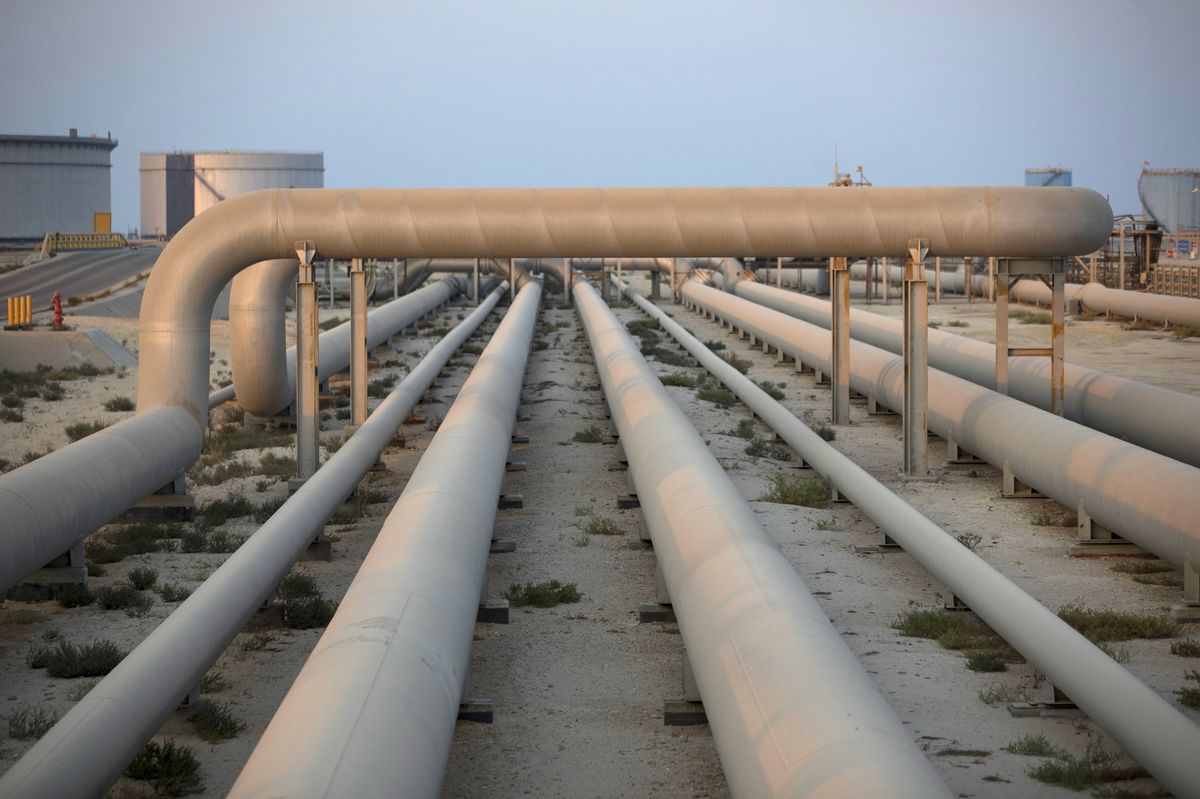 OPEC slashes production, Biden talks tough