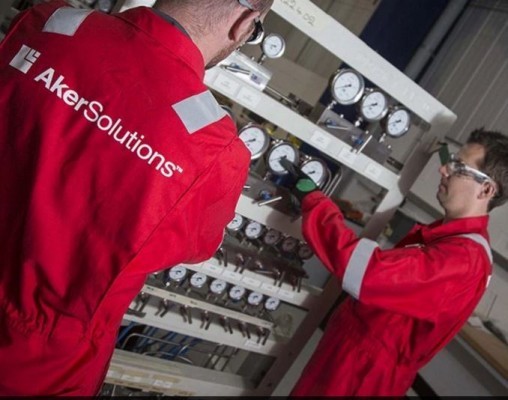 Investment in digitalisation and low-carbon technology were key to helping Aker Solutions grow its revenue and earnings last year, the Norwegian energy services firm said.
Aker Solutions said it continued to pursue energy solutions that minimised carbon footprints, with carbon capture and floating wind at the forefront.
But Aker warned the global market was still very competitive, with high tendering activity.
Projects are being sanctioned, but many contracts are taking longer to be awarded.
The company is currently bidding for contracts worth about £5 billion.
Recently secured awards came from Aker BP for a subsea production system for phase two of the Aerfugl field in the Norwegian Sea.
Aker also bagged a frame agreement for maintenance and modification services with Var Energi for its Jotun, Balder and Ringhorne assets.
The firm enjoyed another year of record demand for front-end engineering services, netting 151 deals.
Aker's order backlog now stands at £2bn.
Aker chalked up ebitda of £ 187 million last year, up from £150m last year, on revenue of £2.45bn, up 14% year-on-year. But pre-tax profits fell 78% to £14m last year.
Chief executive Luis Araujo said: "Delivering cost-efficient, low-carbon solutions is at the heart of our offerings as our customers are increasingly looking at ways to reduce their carbon footprint.
"We are already involved in major projects related to carbon capture, electrification of production assets, subsea gas compression and unmanned platforms – all part of our portfolio of low-carbon solutions that have the potential to significantly reduce or remove emissions".
Recommended for you

Windfall Tax: £200bn of investment 'at risk' says North Sea trade body