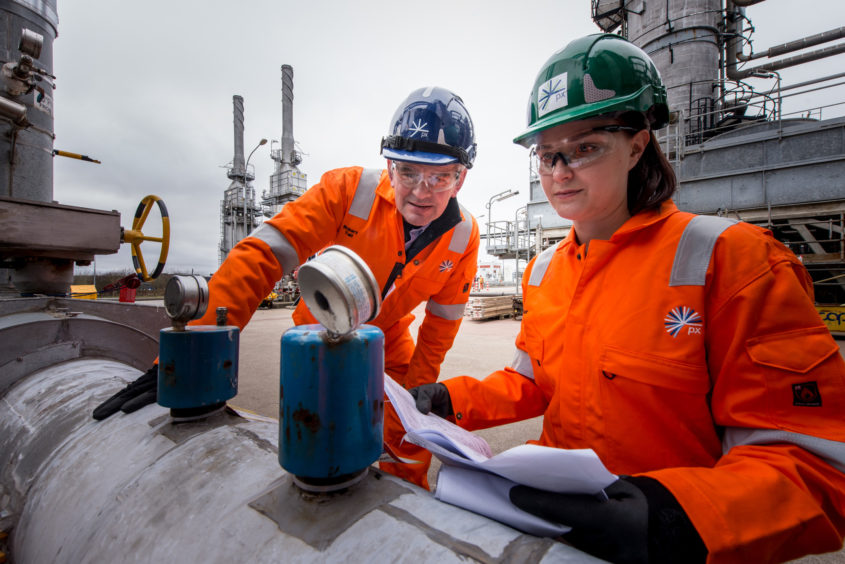 St Fergus terminal operator px Group has bought a majority stake in an Aberdeen-based oil well management firm.
The buyer said the acquisition of a 65% stake in NRG Well Management would bolster its capability to the "full upstream asset lifecycle".
NRG provides managerial and technical services covering the whole exploration, appraisal, development and plug and abandonment life cycle.
Px Group was established in 2002 and was acquired by private equity fund Blue Water Energy in 2016.
The firm also operates the Teesside Gas Processing Plant, North Sea gas pipelines and power generating plants in Cumbria, Teesside, Lincolnshire and Wales.
Geoff Holmes, chief executive of px Group, said: "NRG is not only sizeable and reputable, but the company has significant potential for growth with its wide range of operator clients across the North Sea.
"It is known worldwide for quality and consistency in delivery, which is something we at px Group pride ourselves on."
Daniel Mackay, managing director of NRG Well Management, said: "We are delighted to be joining the px Group, adding to px's expertise across the asset lifecycle and are very much looking forward to the growth opportunities this brings."
NRG Well Management was one of two companies making up the NRG Group, with the other being NRG Well Examination.
In 2018, the group's founder and majority shareholder, Andrew Mackay, handed the management reins to his son, Daniel, and daughter, Erica.
Recommended for you

px Group launches energy solutions unit to help asset operators decarbonise