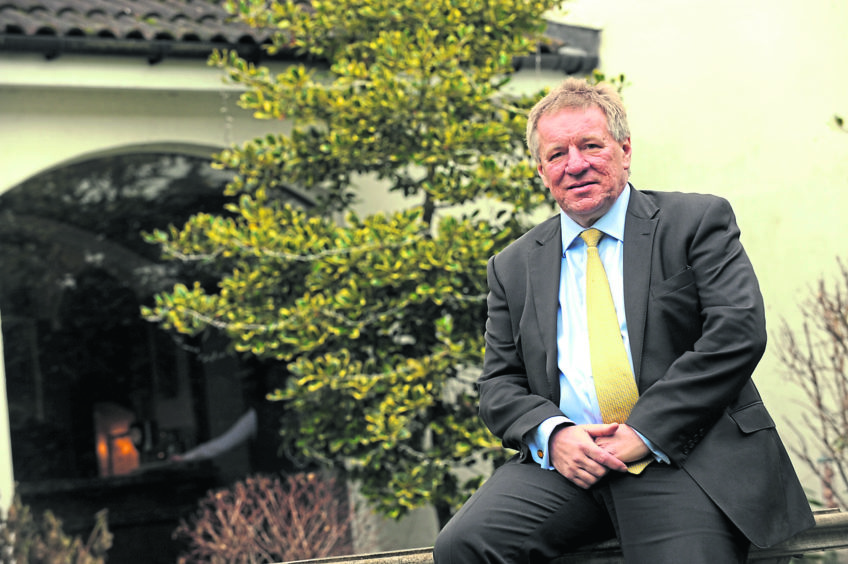 Entrepreneur Martin Gilbert has been appointed chairman of the Oil and Gas Technology Centre (OGTC) at a "pivotal time" for the energy industry.
Gilbert intends to help the OGTC play a vital role in achieving the oil sector's low-carbon ambitions and driving investment in the north-east economy.
OGTC chief executive Colette Cohen said Gilbert's "extensive experience" would be "invaluable" and thanked outgoing chairman Archie Kennedy, who had been on the board since the OGTC's inception, for his support.
Businessman Gilbert reached the end of an era last month when he stepped down from the board of Standard Life Aberdeen (SLA), which was formed through a multi-billion-pound takeover of Aberdeen Asset Management (AAM) by Edinburgh-based Standard Life in 2017.
Gilbert co-founded AAM in 1983 and, alongside his top team, grew it into one of the investment sector's big hitters.
On completion of the merger, which he was instrumental in sealing, Gilbert took on the role of co-chief executive, before moving into the vice-chairman post in March 2019.
The 64-year-old will leave SLA entirely in September 2020.
But there will be plenty of demands on Gilbert's time, and not just by the OGTC, so sought-after is his advice.
He sits on the board of Glencore as the commodity trading and mining firm's senior independent director and is chairman of digital bank Revolut.
In April, he was appointed chairman of hedge fund Toscafund, a former stakeholder in AAM and was last month named honorary president of the Aberdeen social care charity VSA.
Always open to new opportunities, he will now start lending his expertise to the OGTC, which opened in February 2017, armed with £180 million of funding from the Aberdeen City Region Deal.
Its goal was to speed up the development of oil and gas technologies capable of boosting production and lowering costs in the mature North Sea basin.
Since opening, the centre has invested in nearly 250 innovative projects which, it claims, could generate up to £15 billion in value to the UK economy.
The centre has increasingly been turning its attention to developing low-carbon technology.
In September, it announced the launch of a £50m Net Zero Solution Centre to support the UK's energy transition and make the North Sea industry "part of the solution" to climate change.
The Covid-19 pandemic and oil price drop have added new layers of complexity to that mammoth task, but Cohen is up for the challenge and believes Gilbert can assist.
She said: "We're excited to welcome Martin to the OGTC at this pivotal time for the oil and gas industry. His extensive experience and strategic leadership will be invaluable as we accelerate technology to support the post-Covid-19 recovery and deliver a net zero North Sea.
"From a standing start in early 2017, the OGTC has become an integral part of the UK energy and technology ecosystem and Archie's passion, commitment and leadership as board chair has been integral to our growth and success and I am very grateful for his support and counsel."
Gilbert said: "Aberdeen has been a major part of my life – both professionally and personally – and I am passionate about investing in the future prosperity of the north-east of Scotland. As chair of the OGTC, I look forward to working with Colette and her talented team to do just that.
"Despite the significant economic challenges facing the country as a result of the coronavirus pandemic, governments and industry remain committed to delivering net zero.
"The OGTC therefore has a crucial role in developing technologies to enable the oil and gas sector to be a valued part of the transition."
Archie Kennedy said: "I'm incredibly proud to have been part of the OGTC journey; to have helped build an innovative organisation which, in the space of a few short years, has delivered a such strong track record."
Recommended for you

Ex-BP UK head Peter Mather to chair NZTC