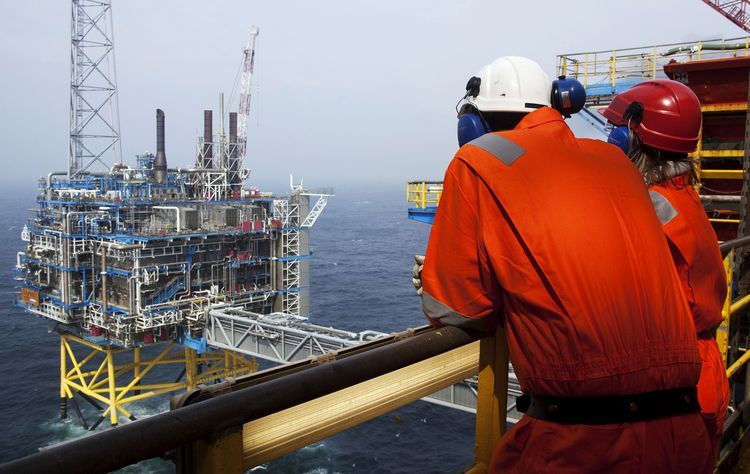 The UK Government's furlough scheme is unlikely to "stem the tide" of oil industry job losses as employers are told to start contributing to wages in the coming months, lawyers and politicians said.
Fiona Herrell, employment partner at Brodies law firm, said some businesses would be unable to cope with the added burden, resulting in more job losses.
Matt Abraham, supply chain director at Oil and Gas UK, said he understood the initiative couldn't last forever, but stressed "decisive action" would be required to save jobs.
Stephen Flynn, SNP MSP for Aberdeen South, urged Westminster to provide oil-sector-focused support.
Jake Molloy, chairman of the Offshore Coordinating Group, a coalition of trade unions, said companies with hundreds of furloughed workers would struggle with the changes at a time when they have no income and called for operators to help supply chain companies shoulder a portion of the costs.
Through the scheme, the UK Government pays 80% of the wages of furloughed workers up to a cap of £2,500 a month.
Chancellor Rishi Sunak recently announced the scheme would be prolonged by four months, from the end of June to October 31.
On Friday, Mr Sunak said the government's support would be "tapered", requiring employers to contribute "modestly" from August.
It means the Treasury will continue to pay 80% of people's salaries in June and July, as well as employer national insurance and pension contributions.
From August, 80% of furloughed employee wages will continue to be covered by government, but employers will have to fork out for national insurance and pensions.
The following month, the government's contribution drops to 70%, with employers picking up 10% of the wage tab, and in October the share becomes 60:20.
Meanwhile, from July 1, businesses will be given the flexibility to bring furloughed employees back on a part-time basis, a month earlier than previously announced.
While staff are in work, employers will be responsible for paying their wages.
Furthermore, the self-employment income support scheme is being extended, with those eligible able to claim a second and final grant capped at £6,570.
Sunak said: "Our top priority has always been to support people, protect jobs and businesses through this crisis. The furlough and self-employment schemes have been a lifeline for millions of people and businesses.
"We stood behind Britain's businesses and workers as we came into this crisis and we stand behind them as we come through the other side.
"Now, as we begin to re-open our country and kickstart our economy, these schemes will adjust to ensure those who are able to work can do so, while remaining amongst the most generous in the world."
Ms Herrell said the revised furlough scheme wouldn't provide much of a "lifeline" to oil sector firms which have been facing "difficult decisions" as they try to stay afloat.
She said: "There will be some businesses that simply cannot afford these increased costs so we may see cost-saving measures, including redundancies, being adopted before the changes come into force."
Ms Herrell added that employers would only be able to take advantage of the option to bring back furloughed staff if they have work to assign and enough money to pay people.
Mr Flynn said: "Whilst the support schemes put in place by the UK Government have been used by some, it feels like barely a day goes by where we don't learn that oil and gas jobs are being cut and I fear that this extension, at a reduced rate, will do very little to stem the tide.
"What we badly need is for the UK Government to put in place sector-specific support but, to date, not a single penny of investment has been put on the table – that position must come to an end before it is too late."
Mr Abraham said the scheme had been a "lifeline" for some and that the organisation was grateful for the support.
But Mr Abraham said the oil and gas sector faced a more uncertain and testing future than some other industries, as it was hit by a "double whammy" of low prices and Covid-19 restrictions.
He said: "Many will appreciate that furlough scheme cannot be extended indefinitely, but with our recent report warning up to 30,000 jobs could be lost, it is clear decisive action will be required.
"This reinforces the need for the oil and gas industry to continue close working with regulators and government to protect jobs, support the sector's recovery and ultimately accelerate the transition to a lower carbon future, key to providing fresh work to our struggling supply chain."
Mr Molloy said supply chain companies might be able to manage the situation better if operators gave them more "clarity and certainty" on their plans.
"If a major operator cannot plan two or three months ahead, there is something seriously wrong," he said.
Mr Molloy said operators should help contracting firms cover some of the costs associated with keep staff on their books, so that workforces are available when projects start up gain.
"Frankly, I do not see the will to do that among the operators," he said. "They expect the supply chain to pick up the costs."