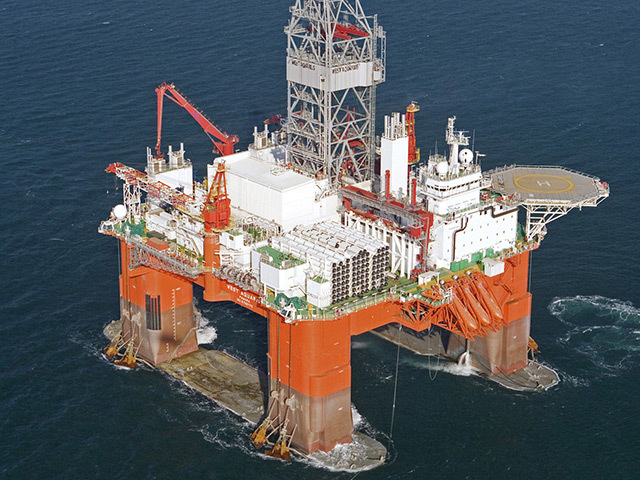 Seadrill fell to a £1.2billion pre-tax loss at the start of the year off the back of heavy impairments for its rigs which are dropping in value.
Chief executive Anton Dibowitz recognised that a number of Seadrill's assets are "increasingly unlikely to return to the market and need to be scrapped", leading to the £960million write-downs during the first quarter.
Seadrill said it has appointed financial and legal advisers to look at restructuring alternatives to handle its debt.
With $1.2bn (£960m) cash on hand, Seadrill said it had "sufficient liquidity to complete a comprehensive restructuring".
However, until an agreement is reached on its debt, "substantial doubt" remains over its ability to continue as a going concern.
Seadrill said it has £313m of debt due within 12 months, while long-term debt sits at £4.9bn.
Mr Dibowitz said: "This industry has two fundamental challenges which are emphasised by recent events – there are too many rigs carrying too much debt.
"Assets across the industry also carry debt levels which are unlikely to be sustainable and consequently we should expect to see substantial indebtedness being converted to equity.
"Only when the industry addresses both of these issues will we be in a position where the balance of market supply and demand can deliver reasonable investment returns to stakeholders."
The Covid-19 pandemic has seen the pre-tax loss deepen by around £1billion compared to the same quarter last year, which was a loss of £222m.
Seadrill's operations have also been affected, with employees continuous time offshore "measured in months rather than weeks".
Mr Dibowitz added: "I continue to be humbled by the dedication of our people who deliver safe and efficient operations during this trying time, including some of whom will be leaving us as we maintain our focus on our cost competitiveness and adjust staffing levels to account for lower activity levels."
Recommended for you

Valaris slides to Q1 loss amid rising reactivation costs