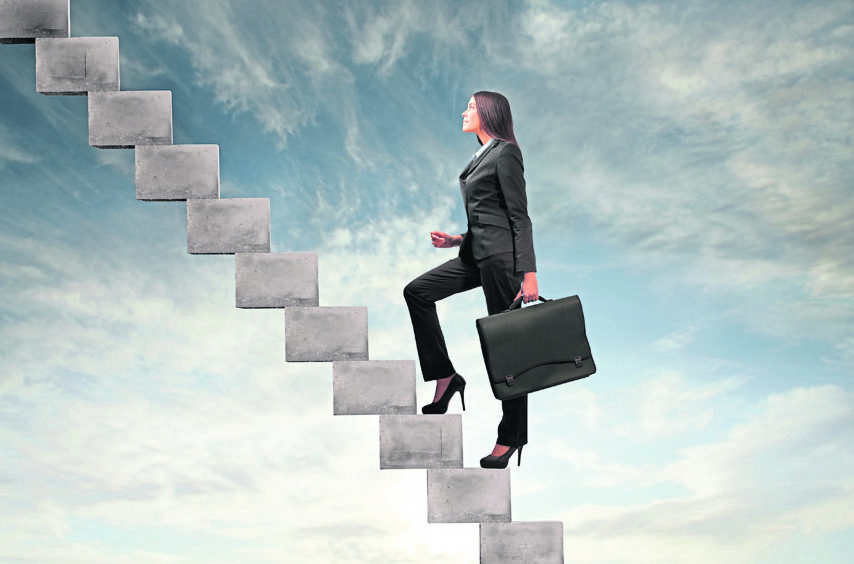 New figures show a large jump in the number of women in boardroom roles in the UK energy sector.
But they also reveal more than one-third of firms still have all-male boards and in excess of two-thirds have no women at all in executive director roles.
Industry body POWERful Women (PfW), which in 2015 teamed up with professional services firm PwC to start tracking women's presence in energy company boardrooms, says faster progress is needed towards its target of 40% of middle management and 30% of executive board positions to be female by 2030.
PfW chairwoman Ruth Cairnie said: "There is a long, long way to go before the representation of women at senior levels is sufficient or sustainable.
"Special attention is needed with all the Covid-19 disruption to ensure we don't fall back on old habits and lose the progress that has been made – especially in building a strong pipeline of female talent for senior leaders who will tackle the energy challenges that lie ahead.
"At times of uncertainty and disruption, the benefits of diversity and inclusion are more critical than ever."
The latest analysis shows 21% of board seats in the sector are now occupied by women – up from 16% in 2019 and 13% in 2018.
Some 13% of executive board seats are now occupied by women – more than double last year's 6%.
Eleven companies, or 15% of those surveyed, have reached the PfW target for 2030 of having at least 30% of their executive board seats occupied by women.
Since the last review in 2019 there are 25 more women board members, while the number of female executive directors
has increased by two-thirds.
PfW said the 38% of firms with no women on their boards at all was better than last year's 42% but still "unacceptable".
Jeanette Forbes, chief executive of Inverurie-based oil and gas technology firm Blue Gentoo, said: "These companies should be taking note of that and doing something to redress the balance."
Colette Cohen, chief executive of the Oil and Gas Technology Centre, said: "As an ambassador for POWERful Women, I'm passionate about the need for industry to embrace a fully diverse workforce and have a gender-balanced environment.
"I'm delighted to see an improvement in the numbers of women on both boards and executive teams. It's encouraging to see progress but it's clear there's much more to be done.
"We must push further and faster – 79% of companies with no female executives in 2020 is unacceptable.
"A fully diverse executive not only better represents the company demographic and establishes strong role models, it also creates better performing teams.
"This is a pivotal time for the oil and gas sector as we continue to work towards ambitious decarbonisation targets during a global pandemic.
"We must evolve quickly and create the strongest possible workforce to address the biggest challenge of a generation."
Ms Cohen added: "We also need to be careful as we emerge from this pandemic that women – often seen as the carers at home – are not unfairly disadvantaged with new "normal" ways of working.
"Embedding a true culture of inclusivity into our organisations, alongside gender-balanced leadership teams will be critical to our long-term success.
"We have a tremendous pool of talent and expertise which is currently under-utilised. Why wouldn't we want to maximise this experience and ensure we have a world-class workforce that becomes the envy of other industries?
"This is not about the practicalities, such as flexible working and childcare, but about changing a bias which is still geared towards men.
"It is outdated to believe women cannot lead, manage, negotiate and build a business with the same skill and success as our male colleagues. I know we can. Let's back our female leaders and create a more successful industry going forward."
Recommended for you

'Pale, male and stale': The North Sea firms with no women on their boards