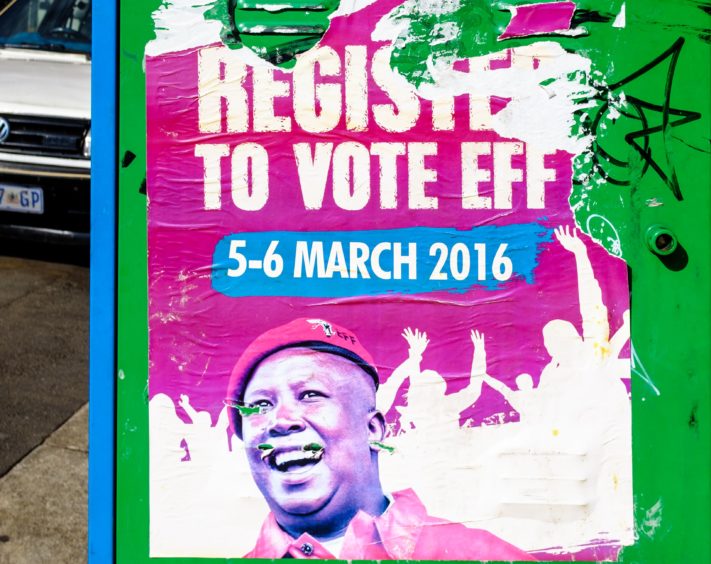 A South African court has found irregularities in a deal to supply fuel to the City of Tshwane.
Judge Windell ordered that the fuel supply tender be set aside, in response to a suit filed by Q Tique 27.
The case focuses on a tender awarded in January 2019. This saw contracts signed with Balimi Barui Trading (BBT), Rheinland Investments and MDZ Fleet Solutions.
The city overpaid by 10.6 million rand ($611,000) as a result.
Q Tique 27 had participated but was not awarded the contract. In fact, the company says, it did not even know the tender had been awarded until a report on it was published in September 2019.
The investigative newsroom amaBhungane published the report. It claims one of the three winning companies funnelled cash into accounts linked to the leader of the Economic Freedom Fighters (EFF) Julius Malema and the EFF secretary-general Marshall Dlamini.
Tshwane, also known as Pretoria, had attempted to claim a judicial review of the tender was unnecessary. The city had engaged EY to carry out a forensic investigation of the award.
The judge found there was no merit in delaying a ruling while waiting for EY.
Irrational
The tender document asked for bidders to provide specific prices for six types of fuel. Tshwane actually only needs two types, ULP95 and high-grade diesel.
BBT offered low prices for the four unused grades and high prices for the two the city needed. The committee added the six prices up and scored the bidders on the total price. Windell described this process as "irrational and procedurally unfair".
The city went on to overpay for the supplies it did receive. The court ruling attributed this to an administrative error. BBT and MDZ have said they would reimburse for the overspend but Rheinland has refused to do so.
Overpayments stopped in September 2019, when the amaBhungane article was published.
The judge found that a director of BBT, Hendrik Kganyago, was related to a senior official in the city's fleet division, Stanley Kganyago.
"The less I say about the relationship between Mr Hendrick Kganyago and Stanley Kganyago at this stage the better", the judge said. The ruling referred to the forensic investigation, which may lead to corruption charges.
amaBhungane alleged that the BBT director paid 15mn rand ($865,000) to three companies linked to Malema and Dlamini. The investigative reporters said the EFF's seats on the Tshwane city council gave it "kingmaker" status.