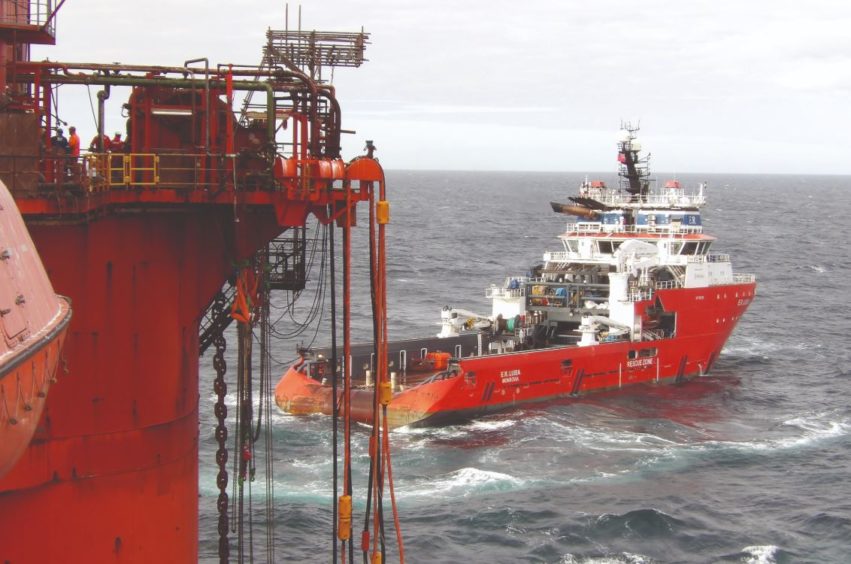 Repsol Sinopec Resources UK (RSRUK) has confirmed it will decommission a pair of North Sea fields after Premier Oil called time on its Balmoral Area.
This week Energy Voice revealed Premier plans to end production from the Balmoral hub in October, brought forward from 2021 due to the downturn and Covid-19.
As a result, RSRUK is now planning on decommissioning its Beauly and Burghley fields which are no longer economic.
A Repsol Sinopec spokeswoman said: "The Beauly and Burghley fields operated by Repsol Sinopec will cease production at same time as the Balmoral Hub as they are at the end of their life and therefore production through another facility is not considered economically feasible.
"At that time, Beauly and Burghley related infrastructure will be made safe pending final decommissioning at a later stage, upon approval of the decommissioning programme by the regulator."
An exact cessation of production date has not yet been decided by the partnership.
The Balmoral floating production vessel will sail-away in the second quarter of next year, four months earlier than planned.
Beauly is a very small field which began production in 2001 and lies around three miles south-east of the Balmoral hub.
Burghley achieved first oil in 2010 and was producing around 1,300 barrels of oil equivalent in March this year, according to the Oil and Gas Authority website.
Professor Alex Kemp, a petroleum economist from Aberdeen University, predicted in April that certain fields with higher breakeven costs would face earlier ends to their production lives due to the downturn.
He said: "All of the studies we've done in the past indicate that the cessation of production date is very sensitive to oil prices so mature fields, where operating costs per barrel are quite high, reach the end of their operating lives earlier. That phenomenon will continue."
Recommended for you

Ithaca agrees $1billion deal for Marubeni North Sea assets: Report