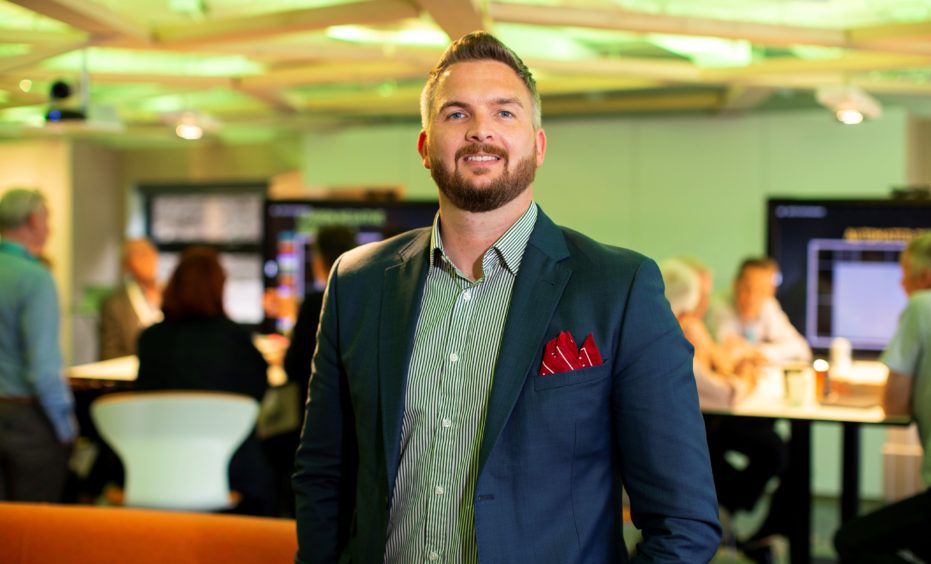 Encouraging start-up companies to remain in the north-east will have a "transformational" effect on jobs creation in the energy sector, according to an industry expert.
But David Millar, technology accelerator director at the Oil & Gas Technology Centre (OGTC), claims more still needs to be done to make the region attractive to small businesses.
He said work is currently ongoing at all levels to foster a community of new firms and establish the north-east as the home of "clean tech".
Chief executive of Oil and Gas UK, Deirdre Michie told the Scottish affairs committee earlier this month that 7,500 UK oil industry jobs had already gone due to the dual impact of the downturn in crude prices and demand deficit as a result of Covid-19.
And last week, oilfield services giant Schlumberger announced it was axing 21,000 jobs after posting pre-tax losses of more than £9 billion for the first half of this year.
Mr Millar, who also heads up OGTC's TechX programme which offers support to start-ups looking to get a foothold in the market, believes promoting small business growth will be the key for the sector moving forward.
He said: "We've got amazing, highly skilled people in the north-east with expertise that are transferable across the energy industry.
"It's important that if we're attracting start-ups to the region, we also hold onto them because they've all got high growth potential and international market opportunities. That will have a transformational effect in terms of job creation.
"We're doing all we can as a region to try and understand what more needs to be done to make the north-east compelling so we can build a community of technology companies here and, ultimately, make the region the home of clean tech.
"We have work to do in that space but if we get it right it can have a phenomenal, positive impact on the north-east."
Despite current uncertainty in the sector as a result of Covid-19, industry bosses are continuing to engage with governments on plans for reducing greenhouse gasses to net-zero.
Mr Millar said: "The future is bright for the energy sector and there's exciting things ahead of us.
"We're working with Aberdeen and Grampian Chamber of Commerce to engage with the government about what more we can do in the start-up space.
"We'll continue to highlight some of the challenges we're seeing in the sector and continue the positive dialogue in support of what is and remains an important industry."
Recommended for you
If there's an oil and gas windfall tax, give us a green freeport