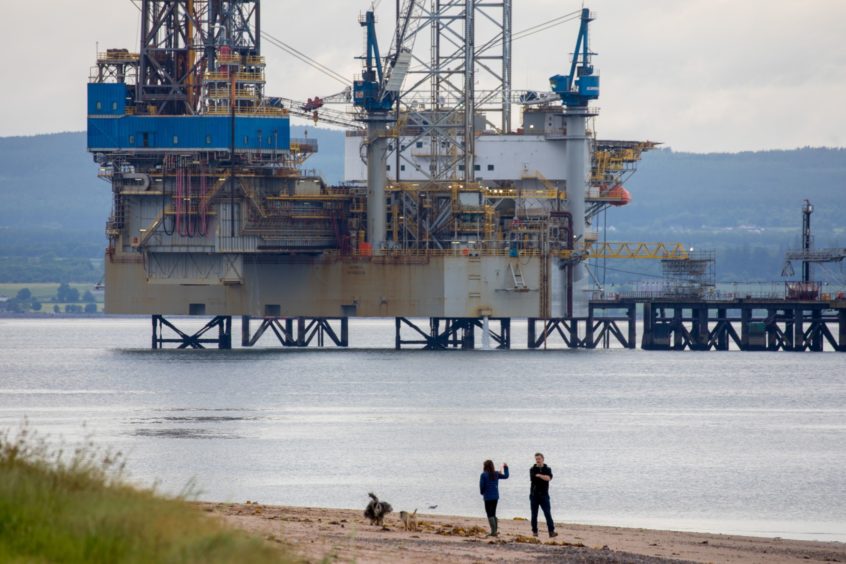 Noble Corp., the offshore drilling contractor, filed for bankruptcy with a plan to cut more than $3.4 billion of debt after a crash in crude prices made undersea oil wells too expensive.
The Chapter 11 filing in Texas would eliminate all of the company's bond borrowings by swapping debt for equity, the company said in a statement. Noteholders agreed to invest $200 million of new capital through second-lien notes, and Noble has lined up a $675 million secured revolving credit facility backed by current lenders including JPMorgan Chase & Co.
London-based Noble, one of the biggest owners of offshore rigs, failed to cope with a glut of floating drilling capacity that was a decade in the making, as exploration companies shifted focus to cheaper inland shale. The plunge in crude prices made any near-term recovery in offshore drilling even less probable.
Noble reported both assets and liabilities of $1 billion to $10 billion, according to the bankruptcy petition. It expects to emerge from Chapter 11 before the end of the year, and will continue operating while in bankruptcy, according to the statement.
Its filing adds to the more than 200 bankruptcies by oilfield service companies dating from 2015, according to the law firm, Haynes and Boone LLP. Noble follows competitor Valaris Plc announcing Thursday that it may file for Chapter 11, while Diamond Offshore Drilling Inc. filed for bankruptcy in April.
The offshore-drilling business enjoyed the highest of highs when oil topped $100 a barrel earlier in the decade. Companies including BP Plc and Anadarko Petroleum Corp. could lease out an advanced ship for more than $600,000 a day. An army of boats and helicopters took workers and supplies out to these rigs, where meals often included steak and shrimp, and carved ice sculptures adorned lunch rooms.
Jeremy Thigpen, who runs the industry's biggest provider of deepwater rigs, Transocean Ltd., said this week he's not so sure that rivals who emerge from bankruptcy with less debt will have an advantage over his own company.
"At least in the interim period, I think we have a decided advantage because we're not facing that uncertainty and those distractions," Thigpen said. "I doubt that they are going to come out with a lot of cash and as you well know, it takes a lot of cash to operate and maintain these assets and certainly a lot of cash to reactivate them."
Noble had spent years in litigation after it spun off a chunk of more than 40 of its rigs in 2014 into a new company called Paragon Offshore that later filed for bankruptcy. The legal fight was seen as an overhang on Noble's shares as it dragged on.
As far back as 2017, its dispute was expected to be settled in the range of $150 million to $250 million, according to Susquehanna. But due to Noble's more recent financial condition, Susquehanna said this month it should be a much lower range.
The case is Noble Drilling Holding LLC, 20-33825, U.S. Bankruptcy Court, Southern District of Texas (Houston).