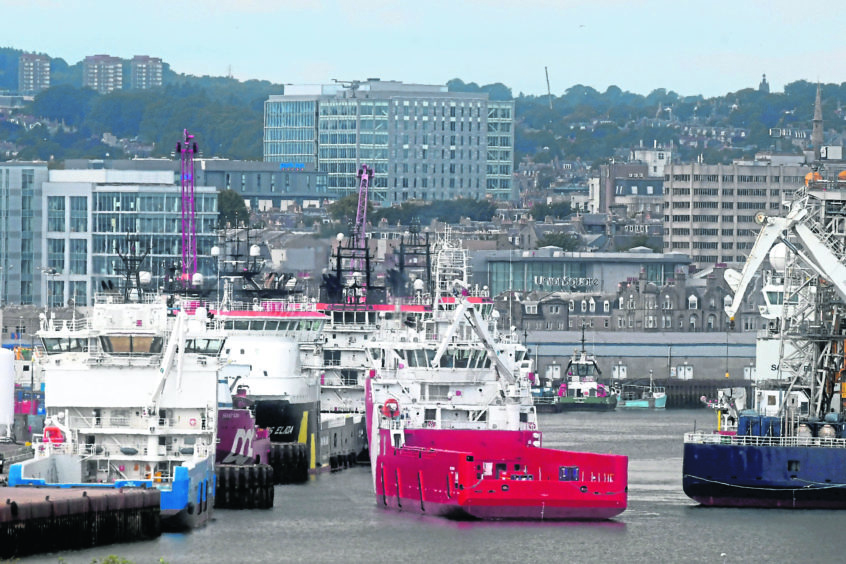 Aberdeen shares top spot with Glasgow, Norwich and Slough in a league table of UK towns and cities seeing the biggest month-on-month increase in people claiming unemployment- related benefits.
Thinktank the Centre for Cities said yesterday the number of people making such claims in the Granite City grew by 0.4% in July.
It came as official new labour market figures showed Scotland's unemployment rate rose to 4.5% last month, with 124,000 people out of work – up from 113,000 in June.
The number of people in work fell by 15,000 between April and June as the impact of lockdown hit.
The proportion of people aged 16 to 64 in work north of the border fell over the quarter to 74.3%, or more than 2.6 million, according to the Office for National Statistics.
Business Minister Jamie Hepburn said: "These statistics cover a full three months of lockdown measures before some businesses started to reopen, but still do not reflect the full impact of the pandemic on the labour market as the job retention scheme is continuing to help support many people remain in employment."
Karen Robb, employer and partnership manager for the Department for Work and Pensions (DWP) in Aberdeen, said unemployment claimant count growth in and around the Granite City mirrored what was happening elsewhere.
Claims for Universal Credit (UC) in Europe's oil and gas capital – where a plunge in oil prices has exacerbated the economic impact of Covid-19 – grew 4.7% last month, to 16,203. UC claims in Aberdeenshire grew 3.3% to 13,499.
Ms Robb stressed UC claims were not all due to unemployment as employees, the self-employed and people on furlough may also be claiming the benefit.
Elma Hall, employer and partnership manager for the DWP in Invergordon, said UC claims in the Highland Council area grew 2% to 20,605 in July.
Highlighting positive signs, Ms Hall said: "We are seeing an increase in vacancies available in sectors such as construction, hospitality, care, education, local authority, local airports and food distribution.
"In addition, the range of apprenticeships is extending again and currently there are opportunities to gain skills and employment as electricians and call centre workers, as well as in forestry and engineering."
Recommended for you
X

Sasol flags $6.4bn impairment