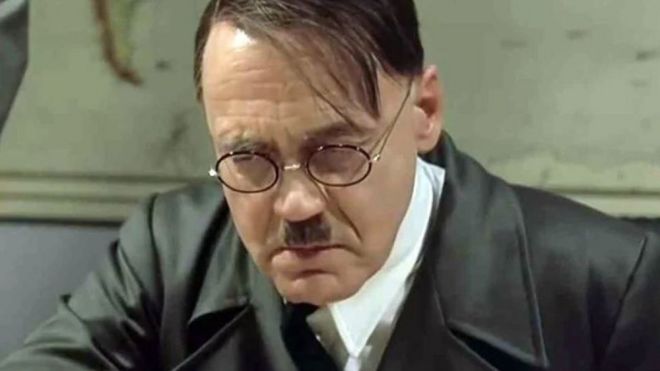 A BP worker who was sacked for mocking management using a meme of Hitler has won a compensation claim for nearly £110,000.
Technician Scott Tracey was fired from his job at the Kwinana refinery in Western Australia in 2018 after sharing the video with colleagues, showing Hitler ranting with English subtitles about BP wage negotiations.
The clip, made by his wife using footage from the 2004 movie Downfall, initially saw Mr Tracey lose an unfair dismissal case, but he was later reinstated with support from the Australian Workers Union (AWU).
The long-running legal battle has now been brought to a close after the Fair Work Commission in Australia ordered BP to pay him A$200,000 (£109,000) in lost salary.
AWU West secretary Brad Gray told the Sydney Morning Herald: "We hope this marks the end of a truly unedifying chapter for BP management.
"To dig in and drag an honest worker through nearly two years of stress and uncertainty, all because a few stuffed shirts didn't get a joke, is poor corporate behaviour."
BP previously described the video of the Hitler meme as "highly offensive and inappropriate".
The firm is reviewing the outcome of the case.
Recommended for you
X

Aberdeen shares top spot in UK for surge in unemployment claimants