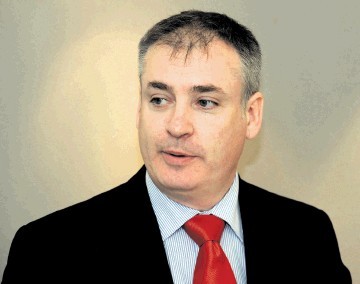 The gas leak at the Elgin platform has not contaminated the surrounding area, according to test results. Scientists at the Marine Scotland laboratory in Aberdeen carried out chemical tests of water and sediment collected two miles from the platform.
They say there has been no direct contamination from the leak. Some traces of hydrocarbons were found, but they are said not to have come from the gas leak and were likely to have been caused by shipping or other vessels in the area.
The results were released after initial tests on fish in the area of the leak showed no traces of hydrocarbons.
Environment Secretary Richard Lochhead, pictured, said: "I'm pleased that chemical analysis of water and sediment samples is available, which adds to the sensory fish testing work completed last week. All data gathered to date continues to demonstrate that the effects on the marine environment of the Elgin gas leak are so far minimal.
"However, as the leak is ongoing, we must remain vigilant, and I've asked Marine Scotland to continue to play a full part in assessing the situation, including further environmental monitoring."