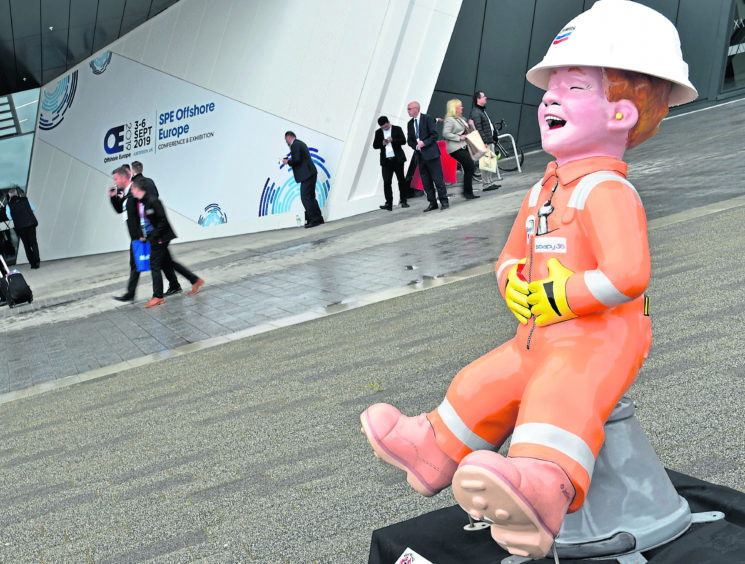 More than half of exhibition space for Offshore Europe, due to return to Aberdeen in 12 months' time, has been sold, despite Covid-19.
Organisers of the event, one of the world's largest for the oil and gas industry, said the executive committee is committed to delivering an "exciting and relevant" showcase.
It comes as the host venue, the P&J Live, confirmed it would hold its first "Covid-safe" event, The Love Touring Expo, in November with a range of new hygiene and cleaning measures in place.
Subsea Expo is also confirmed for Feburary, which drew in a "record" of 6,700 visitors this year, but Offshore Europe is a much larger event, attracting 38,000 people last year and a high of 63,000 in 2013.
The P&J Live venue has also gone through a round of redundancies due to Covid-19 crippling the events sector, something which Reed Exhibitors said is a matter for the venue.
However the group is confident the show will go on and that the state-of-the-art venue, which opened last year, will allow for flexibility for any measures "that may be required in 12 months' time".
Reed Exhibitions said it has highly-developed health and safety protocols based on direction and guidance from relevant authorities across the globe including the World Health Organisation (WHO).
It added that the theme and key topics for Offshore Europe will be revealed in "the next few weeks".
Simon Marshall, exhibition director of SPE Offshore Europe 2021, said: "Plans are well underway to host SPE Offshore Europe 2021 at P&J Live in Aberdeen in September 2021.
"The 2021 executive committee comprising leaders of major operators, service companies and industry bodies is well advanced in the planning process to deliver a show that is exciting and relevant.
"We will be announcing the theme, programme topics and some of the key features in the next few weeks. Despite the current environment, exhibitor bookings continue to be robust and more than 50% of the floor space has been sold.
"The health and safety of our colleagues, exhibitors and visitors is of paramount importance at Offshore Europe.
"We are fortunate that P&J Live is an extremely spacious and state-of-the-art venue that offers a high degree of flexibility to accommodate any measures that may be required in 12 months' time."
Recommended for you

Offshore Europe 2025: 'Reflecting the change' in industry