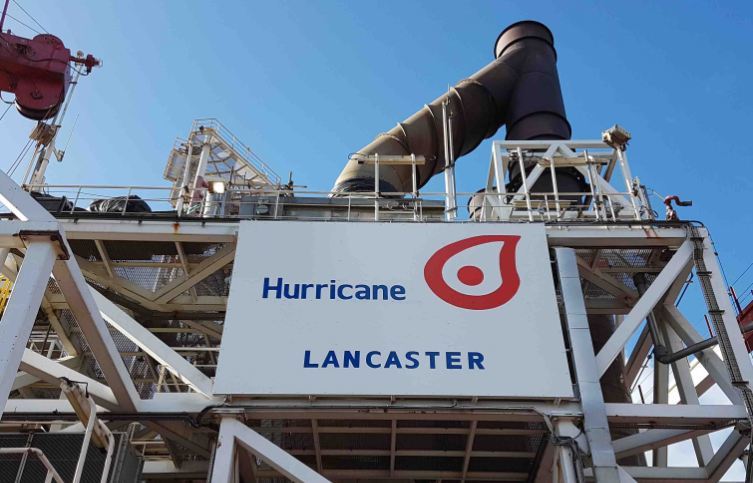 Hurricane Energy slashed its oil resource estimates in a crushing blow to investors who hoped the firm would become a west of Shetland oil powerhouse.
The first development phase of Hurricane's flagship Lancaster field is now expected to produce 16 million barrels of oil in total, of which about 9.4m remain, assuming no further development.
London-listed Hurricane had expected to retrieve 37.3m barrels from Lancaster, served by the Aoka Mizu vessel, over an initial six years.
The write-down yesterday was driven by high levels of water production and rapid reservoir pressure decline.
The company also reset total remaining resource estimates for Lancaster and the adjacent Lincoln field, which has not started production yet, to about 100m barrels of oil.
It is a drastic downgrade on the figure of more than one billion barrels given in a competent person's report by RPS Energy in 2017.
And worse could follow after Hurricane said a significant downsizing of the Warwick and Halifax fields was "likely".
Shares in the firm nosedived more than 50%, making it a grim first day in the job for new chief executive Antony Maris.
The company was set up to deliver oil from naturally fractured basement reservoirs like Lancaster, which came on stream in May 2019. Hurricane set expectations high under the leadership of former CEO Robert Trice, boasting 2.6 billion barrels of combined proven and probable reserves and contingent resources.
Unlike sandstone reservoirs that hold oil in the rock and have provided much of the world's oil over decades, fractured basement rock – holding oil between cracks – is very hard and brittle.
There is long-held scepticism in oil industry circles about fractured basement reservoirs' ability to deliver stable production, due to their complex and unpredictable nature.
On June 8, Hurricane announced Mr Trice's resignation by "mutual agreement", bringing down the curtain on 16 years at the company. The firm also formed a technical committee to review reservoir models and subsequently warned "material downgrades" may be required.
Yesterday, Hurricane conceded Lancaster was "more complex than previously thought". It provided the update along with results showing pre-tax losses widened to £201 million, from £21m a year ago, in the first half of 2020.
The firm booked a £186m impairment charge due to the reserves reductions and recent oil price decline.
Revenue soared to £64m, from £17.5m, reflecting a full six months of production on Lancaster, which is wholly owned by Hurricane. Output averaged 14,600 barrels per day from the field, which was initially expected to deliver 17,000.
Recommended for you

Viaro Energy eyes £500m spend in West of Shetland and Southern North Sea