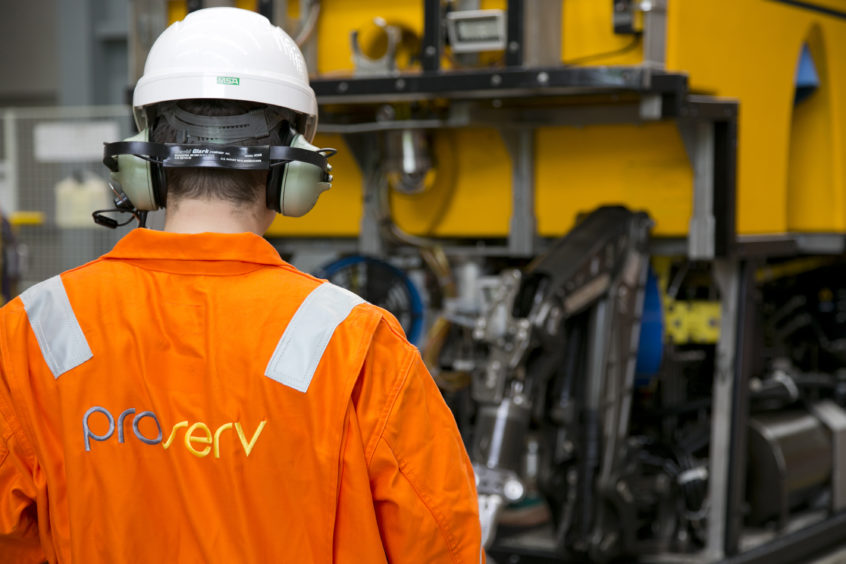 North-east energy services firm Proserv Controls said yesterday it had opened new facilities in Cumbernauld and Abu Dhabi after a "seven figure" investment.
The Westill-based company, whose controls technology and services are used by clients across oil and gas drilling, production and decommissioning market sectors, also said it continued to win "significant" orders despite Covid-19.
Proserv will have around 40 workers at Cumbernauld, while in Mussafah, Abu Dhabi, where it already had a base, it has been growing headcount due to an increase in activity.
The firm now has around 75 employees in Mussafah.
A spokesman for Proserv gave a "ballpark" figure of around 800 for the company's total global workforce.
Michael Purkiss, vice-president, services, Proserv said: "Both service centres of excellence in Abu Dhabi and Cumbernauld offer dedicated, larger spaces to support our clients' needs.
"We made our commitment to these facilities before the pandemic arrived, and our team have skilfully harnessed their dynamic designs to make them safe and entirely fit-for-purpose within the current requirement for socially distanced work environments, with reduced physical contact.
"Both locations provide dedicated factory acceptance testing studios, which currently also have the flexibility to carry these out remotely for our customers, via live video conferencing links.Once life returns to normal, these new sites will then transition very smoothly back to their original plans."
He added that the new facilities gave Proserv "the necessary scale and size to ramp up our expanding activities and enhance
our efficiencies even further".
Its new site in Abu Dhabi boasts a dedicated service workshop of more than 10,700sq ft and 4,300sq ft of office space in a total footprint of about 32,000sq ft.
It delivers a wide range of Proserv's services and products including the build, repair and upgrade of all brands of hydraulic control systems and pressure testing facilities.
Proserv's new site in Cumbernauld represents the firm's service centre of excellence for measurement and replaces a facility in Coatbridge.
The new base comprises nearly 8,600sq ft of space, including a testing laboratory, workshop and office provision. It will serve as the global HQ for Proserv's growing measurement and metering activities.
Mr Purkiss added: "Even during a global pandemic, we are growing and moving forwards."