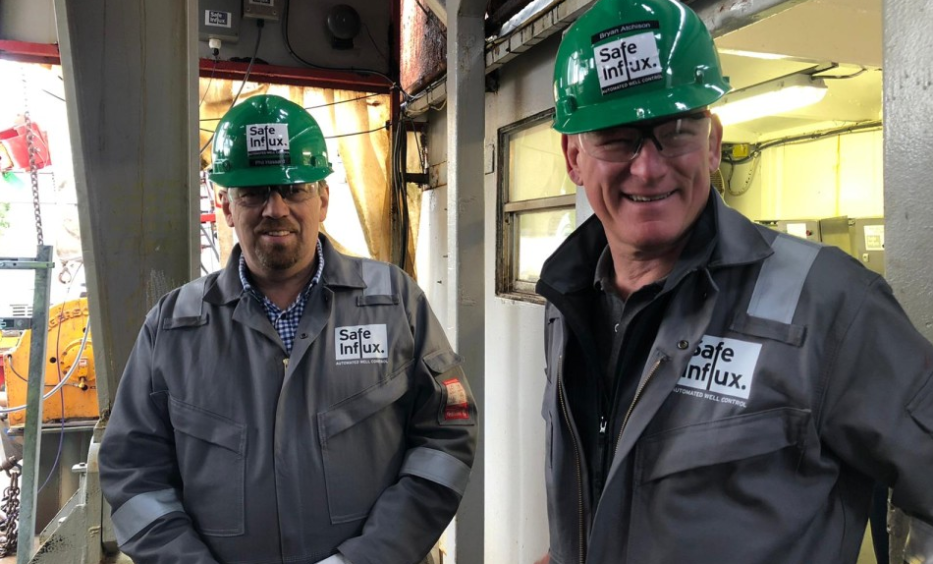 A spinout from Robert Gordon University (RGU) has caught the eye of US oilfield service giant Weatherford with its blowout prevention technology.
Bosses at Safe Influx, of Aberdeen, predicted the new partnership would generate seven-figure sum annual revenues for the company and create up to a dozen jobs in the north-east.
In line with a memorandum of understanding, Safe Influx will combine its automated well control technology with Weatherford's managed pressure drilling products and services.
The partners said the integrated offering would "revolutionise" well integrity during the construction phase.
Safe Influx is led by co-founder and managing director Bryan Atchison, a former well engineering manager at the university's Energy Transition Institute.
The other co-founder is Phil Hassard, technical director at Safe Influx and drilling simulator manager at RGU.
Its AWC system is designed to detect well influxes, kicks of gas or fluid from a formation into a wellbore, and take immediate corrective action to minimise the influx and prevent a well blowout.
The product fully automates influx detection and shut-in sequences during drilling, speeding up the process and reducing the human factor.
Arbroath-based Finesse Control Systems is Safe Influx's manufacturing partner and has enough capacity to meet demand, Mr Atchison said.
On the new partnership, he said: "Our AWC technology has a revolutionary role in the managed pressure and conventional drilling markets by dramatically reducing our industry's exposure to human factors."
Mr Hassard said: "Working as one team, and leveraging Weatherford's global MPD leadership, Safe Influx will unlock the full potential of MPD."
Kevin Fisher, vice president of MPD, Weatherford, said: "This unprecedented collaboration will leverage digitalisation and automation to enable operators to achieve more from their projects in the safest way possible, while having the confidence their wells will be drilled and constructed with the highest level of integrity available in the market today."