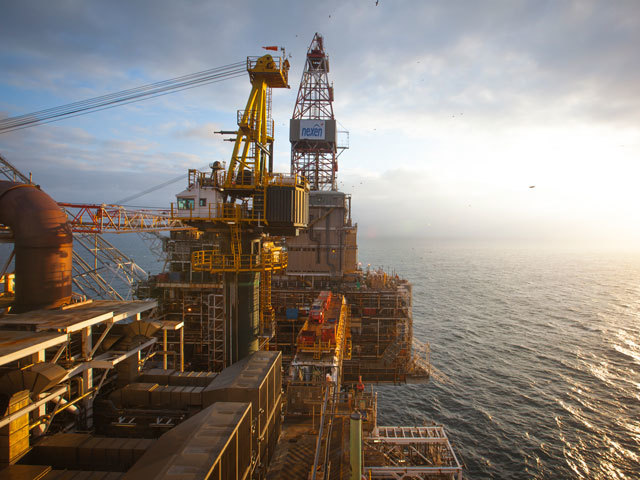 CNOOC is looking for buyers for its Scott platform and associated oilfields in the UK North Sea, according to Reuters.
In a news report, citing three banking sources, the agency said the Chinese operator has appointed Lambert for the sale, which could fetch "several hundred million dollars".
However, if CNOOC does not retain decommissioning liability, the package may change hands for a low sum due to the huge cost of shutting down oilfields, the report said.
One unnamed source told Reuters that EnQuest and fellow operator Sinopec are looking at the assets – the agency said EnQuest and CNOOC have declined to comment.
The Scott platform is one of three CNOOC assets in the UK sector, the others being the Buzzard and Golden Eagle installations.
Scott, Telford and Rochelle are on offer, according to the report.
The news comes amid a glut of M&A reports in recent days for the sector, including moves around the potential sale of ExxonMobil's UK portfolio.
On Thursday it was also reported Premier Oil is seeking another cut in the cash payable to BP for its Andrew Area and Shearwater stake acquisition.
That followed a report last week that Premier was considering a merger with fellow UK player Chrysaor as it seeks to restructure its debt of around $2billion.
CNOOC came on to the UK scene after acquiring then Nexen in 2013 for £9.4billion.
At the time it was the largest foreign business takeover by China, and gave Cnooc new production in global hubs including the North Sea, Canada and the Gulf of Mexico.
In July the firm appointed insider Jiang Qing as its new North Sea managing director, replacing former UK boss Ray Riddoch.
Then in August, CNOOC confirmed its Buzzard Phase 2 project has been deferred to 2021 due to the Covid-19 pandemic.
Its north-east employees are based at CNOOC's Prime Four business park offices in Kingswells.
Recommended for you

Allseas lands contract to remove EnQuest Heather platform topsides