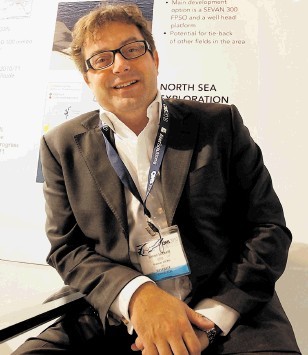 Premier Oil and SIG yesterday joined the growing list of companies suffering unrest at their annual meetings.
Their latest remuneration reports were rejected by nearly 10% of the shareholder votes cast by proxy.
Premier, which employs around 625 people, including about 240 in the UK, across oil and gas interests in eight countries, came under attack by investor group ShareSoc at its AGM.
ShareSoc director Mark Bentley first congratulated the firm's remuneration committee for presenting a "clear exposition" of executive pay awards despite it needing 20 pages to do so.
He added: "I am concerned to observe that total pay for the five executive directors in 2011 was an extraordinary £13.2million, with the CEO (Simon Lockett) receiving a package worth 183 times the median UK salary. Emoluments rose over 30% against 2010.
"Considering that the share price fell in 2011 and that average production came in below guidance, please could you explain how such incredible rewards are justified?"
ShareSoc later urged all investors to vote against unreasonable pay packages, adding: "Shareholders must act to question boards that reward failure in this manner and pay scant heed to what is fair, decent and in the best long-term interests of the companies they are meant to be overseeing."
Premier made pre-tax profits of £89.6million last year, against £63.8million in 2010, on sales up by 8.3% at £523.6million.
Mr Lockett received a total remuneration package worth more than £4.1million.
Sheffield-based building material supplier SIG faced a similar protest vote against its own remuneration report at its annual meeting yesterday.
SIG also reported weaker sales in the UK as the wettest April since records began hit the group's roofing business. Turnover in the UK was around 1% lower than a year earlier on a sales per day basis in the period since January 1.
Recommended for you

Santos CEO Gallagher's pay package blasted by shareholders