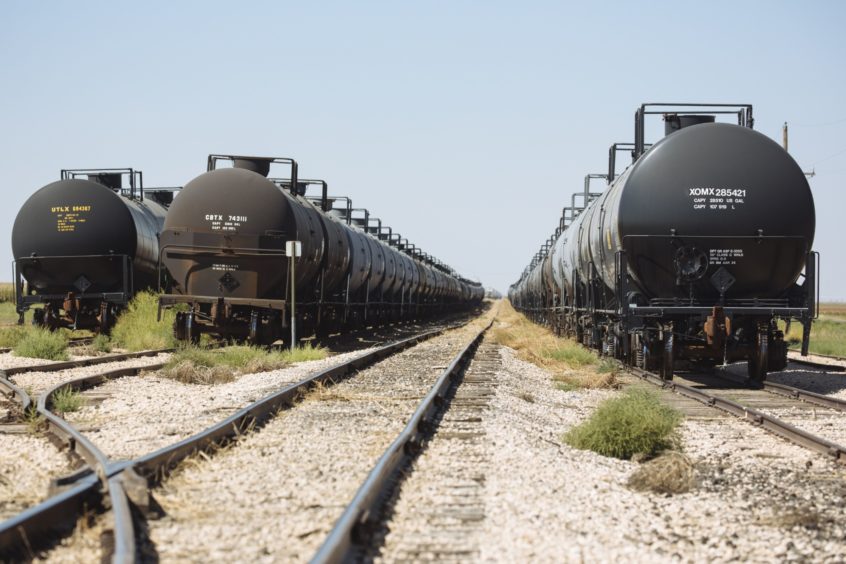 Oil accelerated losses with workers in the U.S. Gulf heading back following Hurricane Delta's landfall and Libya taking a major step toward reopening its biggest field.
Futures in New York fell as much as 3.8% toward $39 a barrel. Crude explorers and tugboat operators got back to work on Saturday after Delta, which had shut about 92% of oil production, made landfall as a hurricane.
Libya's National Oil Corp. lifted force majeure on the nation's largest field, which will reach its daily capacity of almost 300,000 barrels in 10 days, a person with knowledge of the situation said.
"Libyan production picking up pretty quickly here is adding barrels that nobody needs," said Bob Yawger, head of the futures division at Mizuho Securities. After Hurricane Delta, "there's definitely going to be a lag between the return of production and the return of refinery operations. That's going to add to a surplus of crude oil in the gulf and put another weight in prices."
Along with supply disruptions easing in the U.S. and Libya, a workers' strike in Norway was canceled on Friday.
The return of supply comes at a time when the Organization of Petroleum Exporting Countries and its allies are mulling whether to proceed with a plan to restore more output in January.
With coronavirus cases accelerating in many countries, the group faces a tough decision at its next policy meeting on Nov. 30-Dec. 1.
Prices –
West Texas Intermediate for November delivery fell $1.17 to $39.43 a barrel at 10:09 a.m. in New York
Brent for December settlement declined $1.06 to $41.79 a barrel
In the latest sign of refiners struggling to cope with lower demand, Italy's Saras SpA said it will furlough its entire workforce. The company said its Sarroch refinery in Sardinia, Italy — one of Europe's biggest and most complex refineries — will effectively operate at the minimum required rate.
Iraq expects crude prices to remain at around $41 to $42 a barrel this year before rising to $45 in the first quarter of 2021, the state-run Al-Sabah newspaper reported, citing an interview with Oil Minister Ihsan Abdul Jabbar.
The minister reiterated that Iraq, OPEC's second-biggest oil producer, would continue to comply with the OPEC+ pact to curb output.
Recommended for you

Oil steadies after four-day surge as US product markets run hot