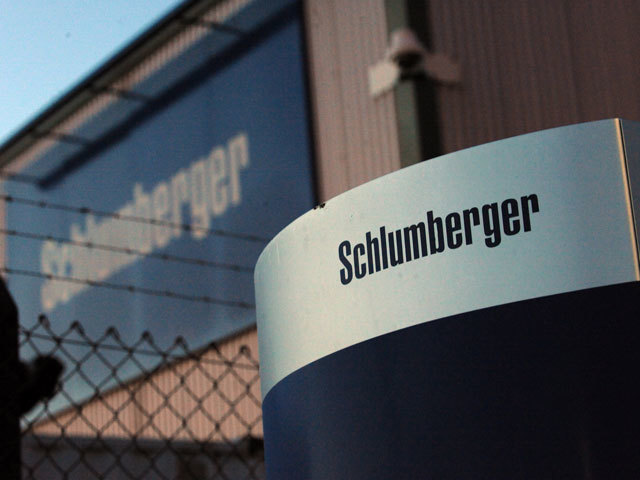 Schlumberger has completed its plan to cut 21,000 jobs in response to the oil downturn, according to its latest accounts.
The oilfield services giant has released its third quarter results, which follow its announcement in July that the company is axing a fifth of its global workforce.
Between April and June the firm had cut 18,000 roles, according to its employment figures, with the final three thousand roles having now also been removed during Q3.
The reduction brings the Schlumberger global headcount down from 103,000 in April, to 82,000 as of the end of the third quarter.
Schlumberger declined to say how many jobs in Aberdeen and the North Sea have been cut.
The compny gave the same response when asked in July, when RMT union boss Jake Molloy described the news as "devastating" and said there would "inevitably" be an impact on Aberdeen.
Schlumberger is understood to employ hundreds of people in north-east Scotland.
It comes as the company's Q3 financial results showed "notable progress in the reset of our earnings power", said CEO Olivier Le Peuch.
Pre-tax losses totalled $54m (£41.8m) on revenues of $5.25billion (£4bn), compared to relatively huge pre-tax losses in its half-year results of more than £9billion.
Across the nine months to the end of September, Schlumberger's pre-tax losses totalled $11.97 billion (£9.2bn).
Mr Le Peuch said: "Our results in the third quarter clearly demonstrate our focus on execution, returns, and customer performance.
"Margins expanded sequentially while pre-tax segment operating income and adjusted EBITDA grew 45% and 21%, respectively, highlighting notable progress in the reset of our earnings power and further demonstrating our execution capabilities as we transition to our new organisation."
It comes after Mr Le Peuch said in July the second quarter was probably "the most challenging quarter in past decades" for the firm.
In its Q2 results, Schlumberger said it had set aside severance packages totalling £783million.
The company said its cost reduction programme will save it $1.5billion (£1.16bn) annually.
Mr Le Peuch said: "I am extremely proud of our operational and financial performance during the quarter, as we continue to build the foundation of our future success.
"Overall internationally, we view the next two quarters as a period of transition for our industry at the trough of this cycle. Improving demand recovery supported by various government measures to stimulate economic activity and continued supply discipline from the major producers set the conditions for a long-term activity rebound.
"However, while the global lockdowns are evolving and vaccine development is progressing, the near-term recovery remains fragile owing to potential subsequent waves of Covid-19 that could pose a significant risk to this outlook."