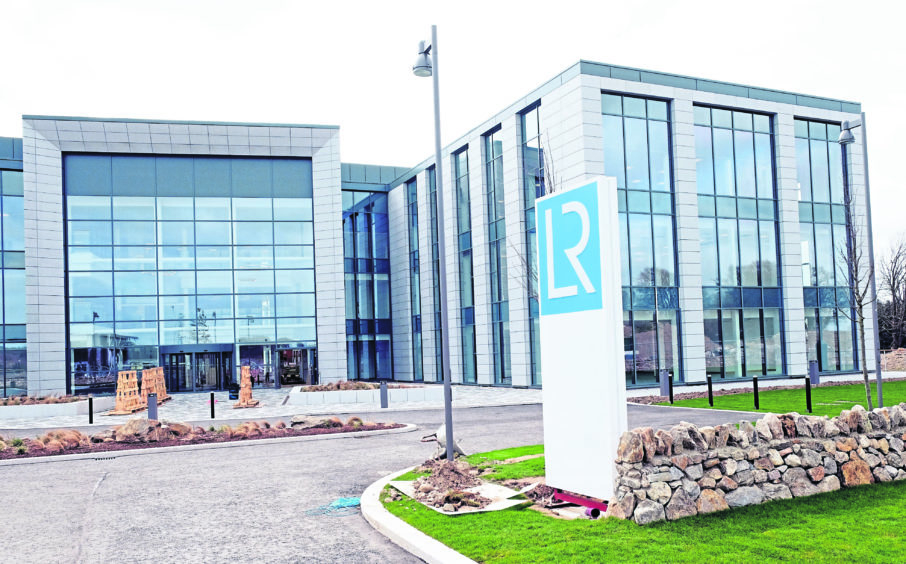 Bosses at Vysus Group are "intent on growth" after rebranding from Lloyds Register Energy, however the pandemic is expected to bring a dip in revenues.
Lloyds Register Energy has announced its name change to Vysus Group, derived from the Latin word Visus, referring to vision and looking to the future.
It comes after the business was bought by London-based investment firm Inspirit Capital in October for an undisclosed fee, with the transfer of 650 staff globally.
Chief executive David Clark, who was group head of LR Energy, said: "We're a shade under £100million-type business, so we've taken a drop in headline revenue, as most of our sector has over the course over the last nine months."
That compares to LR Energy's latest accounts for 2018/19 showing revenues of £143.5m, but since then it has been hit by the downturn, earlier this year closing its subsurface department.
However, Mr Clark said the group, which operates globally across several sectors including energy and infrastructure, is on the up.
"We are a people business and we're absolutely intent on growing and developing the business going forward", he said.
"Our business has been impacted by Covid and the upstream oil and gas business has obviously been significantly impacted by the suspension of a number of drilling projects. Those will start to come back over the course of the next nine to 12 months."
More broadly, he said the firm is winning "interesting new contracts" with global infrastructure firms, while it has also seen recent growth in the US and Australia in the renewables and onshore power segments.
Asia Pacific is one key region where it is "building momentum" Mr Clark said.
The firm operates over a spread of sectors, providing consultancy, inspection and verification services to industries ranging from renewables to pharmaceuticals down to rail infrastructure.
However, oil and gas, which accounts for around 50% of revenues, will continue to play a key role for the business.
With around 115 employees in the UK, around 80 are based in Aberdeen.
Mr Clark sees the industry, particularly gas production, as being "critical" going forward and "that's before we even start to talk about" carbon capture and storage, integrated energy production and other low-carbon solutions being developed.
He said: "The oil and gas industry is in rapid evolution, as it needs to, to create and deliver the solutions for climate change.
"We've been vocal in the past that this sector needs to be much more forward-leaning in terms of being part of driving solutions for climate change, and not just being the polluter or the bad guy in the room.
"It's that expertise we bring to the table where we think we can help our customers."
Recommended for you

Aberdeen energy capital status 'at risk' amid plunge in North Sea confidence