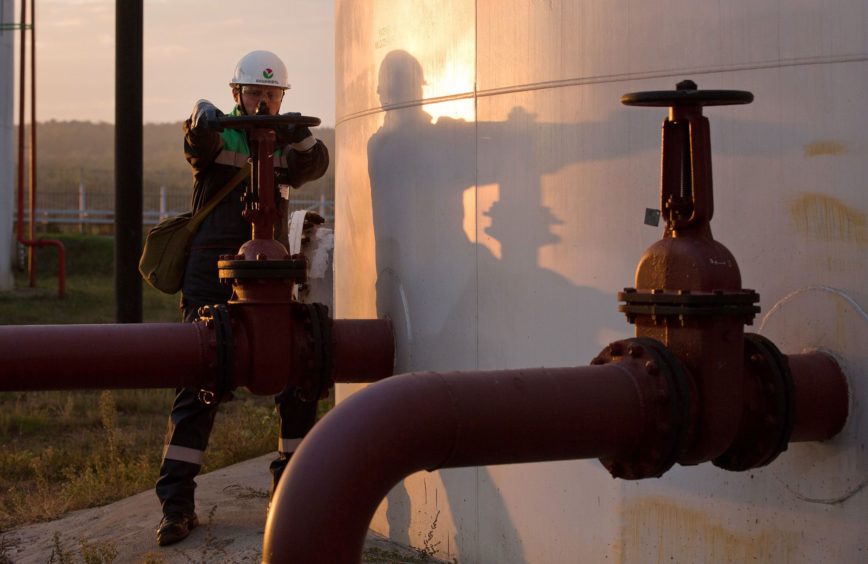 Oil demand will grow at "a little over 4 million barrels per day" in 2021, King Abdullah Petroleum Studies and Research Centre (KAPSARC) president Adam Sieminski has predicted.
Sieminski was talking at Gulf Intelligence's Energy Forum 2021. Demand this year will be the "strongest on record for the oil industry", he said.
"We might have a bit of a hiccup in the first quarter but things will get better in the rest of the year," Sieminski said, noting progress on COVID-19 vaccines. Consumption will be almost 96mn bpd in 2021, he continued, and just under 100mn bpd in 2022.
With supply "relatively limited" this year, although rising in 2022, this should be supportive of prices.
Long-term investment
United Arab Emirates Minister of Energy and Infrastructure Suhail Al Mazrouei was also upbeat. "At the end of this year, or 2022 we will be back where we were in 2019 in terms of demand. I'm confident that [the OPEC+] group will continue to work hard to balance the market faster than what we anticipated. The recovery has been better than anyone expected."
Al Mazrouei called for producers to be careful not to flood the market. "It was very challenging for shale oil in 2020. It's not easy to go and build production, they have to be cautious. Don't forget the US contributed to cuts in April and May – they made sacrifices at a difficult time. They must be careful to not over produce during the recovery year [of 2021]."
Increasing supply too quickly would bring prices down, but the UAE minister was more concerned about the impact on long-term investment.
"I'm not looking at market share, the focus is to balance the market. We know when situation is normal we can easily get market share," he said. The important step is to "balance the market and incentivise investors to keep producing, to make sure we have enough production in three to five years' time".
Pivot to condensate, gas
Taking a more bearish stance, Nigerian National Petroleum Corp.'s (NNPC) managing director Mele Kyari expressed concerns that behaviours had changed.
"I don't see demand picking up to pre-COVID-19 levels before the end of 2022. Habits have changed. People have learned to work virtually, there's a clear decline in transportation. There is a new middle class emerging, and people coming out of poverty," Kyari said.
The NNPC official put Nigeria's crude and condensate production in April 2020 at 2.49mn bpd. Following agreements with OPEC, "that's now down to 1.6mn bpd including condensate. That's a substantial decrease and impact on government revenues. But the cut was the right thing to do."
Nigeria was over compliant with its OPEC quota in November and is now in line with requirements. The country intends to increase its condensate supplies, which are not regulated by OPEC. Current production is 270,000-300,000 bpd, Kyari said during the Gulf Intelligence event.
NNPC is also moving into gas, which the company sees as taking an increasingly large share in the energy mix. . "Who is not in gas today will be out of business," Kyari said.
Recommended for you

NNPC talks up Dangote supplies, NUPRC considers refining obligations