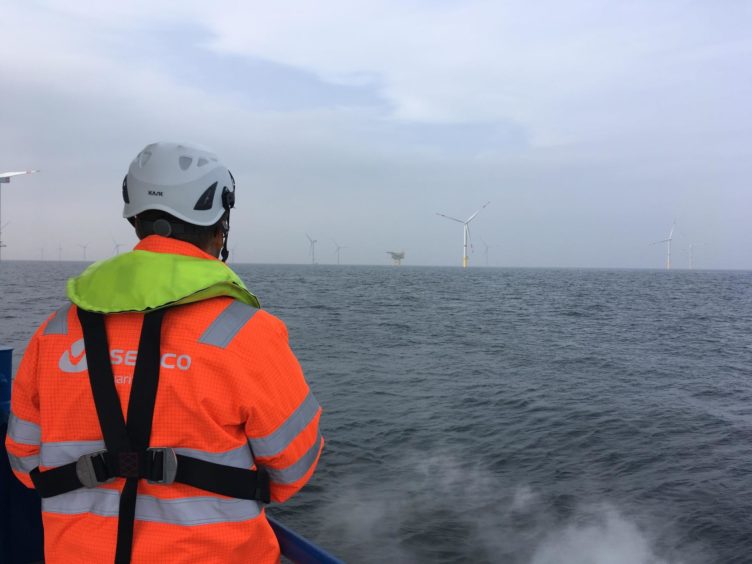 Danish engineering and contracting firm Semco Maritime has announced plans to sharply enhance its renewables offerings in the coming years.
The group has said it will invest "tens of millions" in 2021 in product services and development to ensure a "significant expansion" of capacity and staffing in low carbon operations.
It forms part of Semco Maritime's strategic ambition to grow its renewables business areas by 2023.
In the past couple of decades the firm has developed a specific focus on substations, helping to feed green energy from offshore wind farms into the grid.
In an effort to "maintain and expand" its position in the market, Semco Maritime, which has a regional base in Bridge of Don in Aberdeen, plans to double the capacity of its renewables business area by hiring between 20 and 30 new employees during 2021.
Semco Maritime also said the investments would allow it support the development of new energy solutions, including electrification of drilling rigs, energy islands and floating offshore widn projects.
Carsten Nielsen, senvior vice president offshore, said: "We are experiencing an increasing demand for high-level competencies in the offshore wind field, where we hold a strong market position and participate in a number of groundbreaking projects.
"We will continue to develop positively and invest in Semco Maritime being able to continue to be a key driver in developing new solutions to global climate challenges. We want to be our customers' first choice, and therefore we also need to have the best employees on our team."
Recommended for you

Aberdeen rig work secures 40 jobs for Semco Maritime