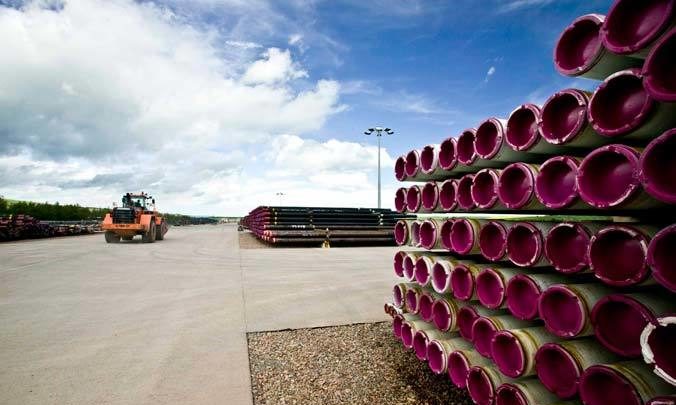 Oilfield technology firm Hunting has formed a strategic partnership with Well Data Labs (WDL) and agreed to provide the firm with $2.5 million (£1.8m) in convertible capital financing.
The money will support WDL in achieving its "significant" growth ambitions in the onshore technical well data analytics market, as well providing working capital for its current activities.
Founded in 2014, the Denver-headquartered firm specialises in downhole data analytics and machine learning.
In the US, approximately 50% of the wells fracked use WDL proprietary cloud-based software.
The business offers data-driven well reporting and optimisation solutions with the goal of increasing operator efficiency by simplifying "multiple, complex data sources" into "actionable, easy to understand, real-time insights".
Under the alliance agreement, the pair will look to incorporate the Hunting Titan perforating product line into WDL's applications.
Hunting said the move will give operators the information needed to "react and adjust the frac based on data obtained from previous stages".
It could act as a "step change" in data availability, eliminating the wait time associated with extracting the data after a completed job.
In turn, WDL will benefit from Hunting's distribution network and long standing position as a provider of perforating components with "industry" leading technology.
Jim Johnson, chief executive of Hunting, commented: "The provision of this financing to Well Data Labs allows Hunting to access the key data analytics segment of the completions market.
"This is a critical area for many operators as the industry drives for higher efficiency drilling operations and faster well evaluation.
"This investment is an exciting opportunity for Hunting given the synergies with our onshore related products and services portfolio."
Josh Churlik, chief executive of Well Data Labs, commented: "The alliance with Hunting demonstrates the value our data analytics platform delivers to the industry.
"This exciting partnership provides an opportunity for E&P operators to move their digital strategies forward with AI-enabling technologies helping them optimise operations and move closer to real-time decision-making."