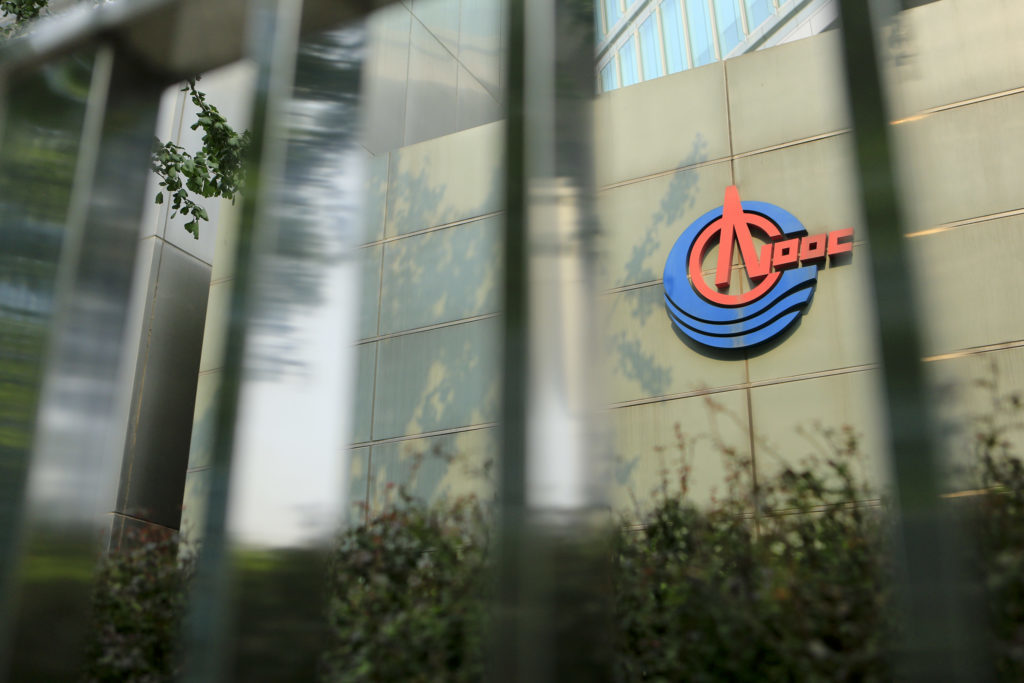 CNOOC, China's third-biggest oil company, aims to raise its capital spending this year to between 90 billion and 100 billion yuan ($15 billion), the highest level since 2014, bucking the industry trend.
China National Offshore Oil Corp., the nation's main deep-water explorer, announced the spending plans as part of its 2021 strategy outlook, which prioritises domestic drilling and boosting natural gas development.
While other oil majors are slowing investment, as they reposition themselves for the energy transition, state-backed CNOOC continues to expand and remains committed to the oil and gas business, reported analysts at investment house Bernstein.
CNOOC has increased its production guidance with 2021, 2022 and 2023 estimates raised to 550 million barrels of oil equivalent (boe), 595 million boe and 645 million boe, respectively, which implies a 7% yearly growth rate. Production in 2020 hit 528 million boe, up 5% year-on-year, while capital spending stood at 80 billion yuan.
"Few companies of this size (1.5 million boe/d) can achieve this level of production growth. While gas will increase in the production mix, oil will still represent 70% of the portfolio in 2025. As such, for contrarian investors who believe that oil prices will stage a recovery over the next three years on weaker supply, as the rest of the industry pulls back from the industry, CNOOC is the stock to own," said Bernstein.
"With almost no net debt, CNOOC has greater flexibility to grow than peers, but whether this relentless focus on growth is for the shareholders or for government will remain a
moot point. Whatever happens, if oil prices rise, then CNOOC will be a major beneficiary," added the analysts.
"The priority of the low carbon agenda is to grow gas within the mix. The second is to increase investment in low carbon energy projects such as offshore wind, but this is only 5% of capex which is a trivial amount of investment compared to other global majors. As yet, we also do not believe that CNOOC has set a target for net carbon zero, something which even PetroChina has done," said Bernstein.
Over the long run, Bernstein expects CNOOC will hit 700 million boe by 2025 and 770 million boe by 2030. This is in line with CNOOC's long-term target of 2 million barrels per day by the late 2020s.
Gas production is projected to rise from 21% of output to 30% by 2030. As a result, Bernstein projects that gas production will rise from 114 million boe in 2020 to 214 million boe by 2025. Oil production will also increase from 414 million boe in 2020 to 488 million boe by 2025, based on their estimates. Production remains dominated by offshore China, which makes up 67% of total output.
SANCTIONS
Significantly, CNOOC has been punished by U.S. sanctions. The Hong Kong-listed unit was blacklisted by the Trump administration in late November 2020 after years of involvement in offshore drilling in disputed South China Sea waters. The parent group, which is unlisted, was alleged to have ties to China's military.
So far, the sanctions, which have knocked the equity price, have not had any meaningful impact on operational performance.
Xu Keqiang, the chief executive of the Hong Kong-listed unit, blamed the blacklisting by the U.S. on a "misunderstanding" and said he wants dialogue with Washington to resolve it.
Speaking to media on 4 February, Xu said "We think there is a misunderstanding about CNOOC with regard to sanctions."
He said he was willing to engage in an "effective communication with the U.S. government, in order to promptly eliminate misunderstanding and swiftly shift out from the sanction."
The timing of his speech is another signal that China is ready to open up renewed communication with the Biden administration, which took office on 20 January.