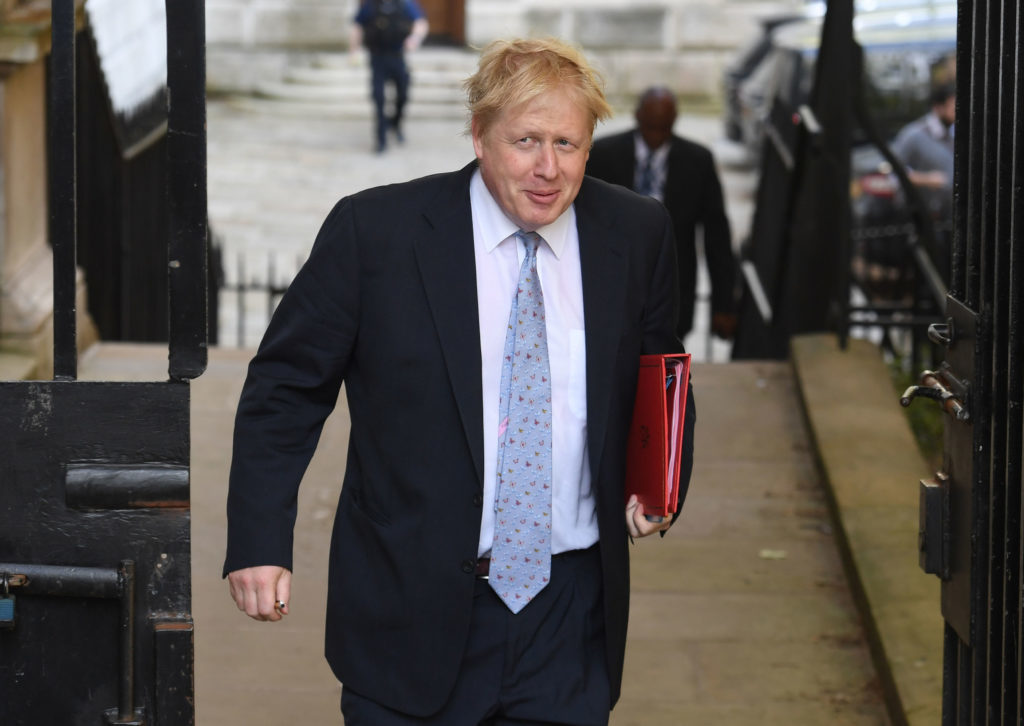 As the period for comments on UK Export Finance's (UKEF) plans close, a campaigning group has highlighted a number of hydrocarbon projects in which the agency may play a role.
The consultation process on UKEF opened on December 12 and is closing on February 8. The intent is to align "UK international support for the clean energy transition".
The Department of Business, Energy & Industrial Strategies (BEIS) and No. 10 are leading the consultation.
Source Material, an investigatory group, has accused UKEF of attempting to "complete a last-ditch round of fossil fuel investments".
MP Graham Stuart, under-secretary at the Department for International Trade, said UKEF's new policy would be "determined following the consultation that was launched on the same day.
"During the consultation period and ahead of the implementation of the new policy, the government will continue to apply current policy for all in-scope activities including proposals for high carbon projects, taking into consideration relevant factors including climate change."
While this is under way, UKEF will "apply government's current policy and continue to consider applications for support in the oil and gas sector", Stuart said. The under-secretary was responding to a question asked by the Green Party MP Caroline Lucas.
Scrutiny
Stuart has faced a number of questions on UKEF and its plans.
The shadow International Development Secretary MP Preet Kaur expressed concern about UKEF's continuing support.
Despite a commitment to end funding for fossil fuels, she said, "the same [government] is giving their backing to major oil and gas projects. If we are to be taken seriously" on tackling climate change, the government "need to get their house in order".
Stuart said on January 25 that UKEF was considering support for 10 projects involving hydrocarbons. It may complete these by the end of July 2021, he said. It is considering individual projects in Brazil and Turkmenistan.
Eight of the 10 are for support from UKEF's Export Development Guarantee (EDG).
It also has 12 applications for trade finance cover. These include three in Malaysia, two in Azerbaijan and China, and one each in Belgium, Egypt, Mozambique, Oman and Qatar.
A decision on support for projects would "have to take into account the implementation of the new policy".
"The date of implementation of the new policy will be determined following the consultation that was launched on the same day," he said.
Hydrocarbon plans
In answer to parliamentary questions, Stuart laid out plans for two upstream oil and gas developments in Brazil and one for gas compressors in Turkmenistan. Scope 1 and 2 emissions from the two Brazilian plans were a total of 2.56 million tonnes of CO2e per year, while the Turkmenistan project would lead to 106,625 tonnes of CO2e per year.
Source Material speculated that Malaysia's Yinson Holdings was working on securing UKEF support for a floating production, storage and offloading (FPSO) plan offshore Brazil.
Source Material also noted potential UKEF support for gas-fired power in Iraq and the East African Crude Oil Pipeline (EACOP).
Pipeline backers have approached UKEF, Stuart said in December 2020. The agency has not made a decision, he said. UKEF has not carried out due diligence on the project, describing the approach as an "early-stage enquiry".
While UKEF has taken the lead, CDC Group has also set out plans to decarbonise its portfolio. CDC published a policy in December 2020 under which it will not invest in virtually any fossil fuel projects.
CDC made commitments to two gas-fired power plants in Africa. It expects these to reach financial close in 2021. The agency's investment plans will follow the government's policy on fossil fuels.
Recommended for you

Government challenged over 'gas giveaway' incentives, Rosebank support