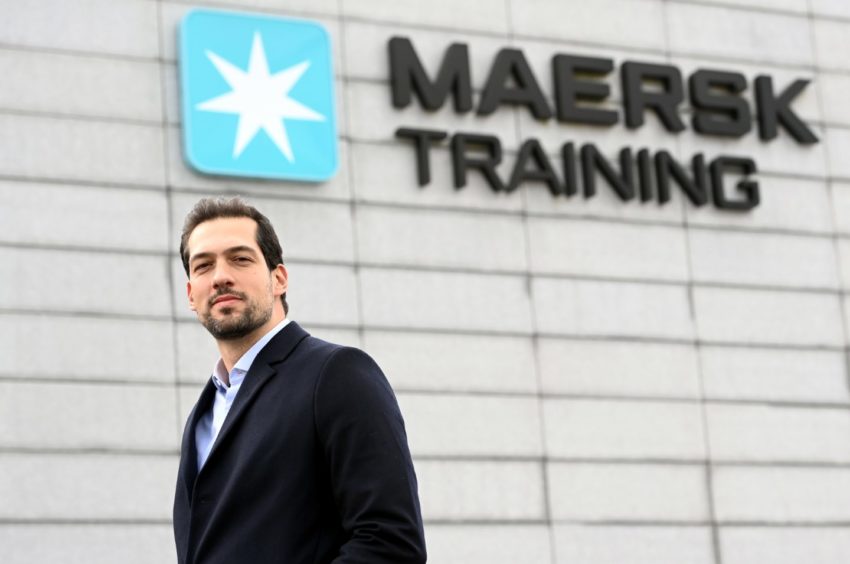 It would take a brave person to make a firm prediction as to what the energy industry will look like in the coming years.
The transition to net zero and the ongoing impact of the Covid-19 pandemic mean there are a myriad of variables at play, all of which will need to be addressed.
While much of the excitement, and unease, is in the not knowing, there's a real and pressing need for the next generation of energy professionals to be kitted out with skills needed to thrive in an industry that will be widely different to that inhabited by their predecessors.
Training providers have to be aware of not only what challenges people are likely to come up against, but also the best and most efficient ways to combat them.
For Leo Machado, managing director at Maersk Training in Aberdeen, the key is working with the oil and gas sector so that they can best deliver solutions to improve safety and efficiency.
To achieve this, he is looking to reposition the company from a "provider to a partner" by improving "intimacy with customers".
"We need to extend our scope of training to become a one stop shop, which will give us good foundations to improve our closeness with firms", he said.
Machado arrived in the UK to take up his new position in October last year, having spent the previous seven years at Maersk Training in his native Brazil.
In 2016, he took up the role of managing director at the training provider, driving its expansion into wind and production industries.
He said: "There are a couple of key differences between the Brazilian market and the UK market. If you take Brazil, it's not a new market but it only boomed recently, especially when compared to the wider oil and gas industry.
"When pre-salt was discovered, Brazil became a hot spot in the sector and many major players, including Shell, Equinor and Total, came down to South America. The safety culture in Brazil wasn't mature, which is the complete opposite in the North Sea. There also weren't that many training providers comparatively."
Much like the wider oil and gas industry, Maersk Training UK, which is headquartered in Aberdeen, has had to get creative over the last year to ensure it can continue to fulfill its scope.
Though the provider's centres in Portlethen and Kingswells remain open, and have done throughout Covid, there's a greater focus on remote training, which has led to the development of "e-leaning courses".
For accredited programmes that require practical assessment, a "blended" approach has been adopted, whereby training is delivered both digitally and in person.
As well as rolling out new methods, Maersk Training has also sped up the delivery of its Training Management Service tool.
Machado said: "It incorporates the full spectrum of training related administrative tasks for the oil and gas, maritime and wind industry, providing firms with an innovative and unique solution, reducing costs in many areas.
"All our customers want to reduce their costs and that includes on training. But, instead of just reducing the price of training courses, which is just one aspect of the wider picture, we look at things like logistics, which is where digital comes into play.
"We also look at how to make sure students leave Maersk Training with better professional skills. That means firm's safety and operations will improve, reducing the need for additional training in the future."
Beyond Covid-19, the adoption of new and innovative training techniques is a useful precursor for the energy transition, which is already gathering significant pace.
Decarbonisation on a mass scale will "require new technologies that will, in turn, necessitate new competencies", and it's up to Maersk Training to teach those skills.
Machado is determined that the training provider will be at the "centre of this change".
He said: "The transition is there and it's not going to stop, that's for sure. It's no longer on companies to decide whether they want to be a part of it, they will have to be.
"Maersk Training will be there to provide these new competencies. However, we will only be able to offer the right training if we have that intimacy with the customer to identify what they will want and need in the coming years. It's all intertwined.
"There are many solutions that we can proactively provide to the market. We're not sitting on our hands on this but, at the same time, we need to listen to firms and what their plans are with regards to energy transition.
"The offshore and onshore wind markets are areas of huge potential for job creation in the UK. At Maersk Training, we already provide competence and compliance to this sector – more than 50% of my business is related to wind.
"Again, we want to interact with companies to be part of this agenda, providing a bridge between strategies and people."
Key to this transition is making the case to the next generation of talent that there is still a future for them in the energy industry.
As Machado points out, oil and gas will remain part of the energy mix for decades to come.
However, the sector also needs to showcase its decarbonisation efforts in order to appeal to a generation that has grown up under the spectre of climate change.
Machado said: "Maersk has strong strategies relating to the energy transition across its divisions. We'll obviously promote these ideas and approaches on the training side of things.
"But, I think the biggest impact we can have is to develop and improve the intimacy with the oil and gas companies that are driving the agenda. If they're investing in new technologies, I want Maersk Training to be a part of that.
"It's up to all oil and gas companies to show the next generation that they are part of this transition. The industry shouldn't be viewed as something that is outdated, it will still play a major part in the energy grid for a long time.
"But, the focus should be on net zero and the talent that is coming through should be proud to play a part in this. We need to value the new generation and one of the main ways to do that is to open the doors and to give them a chance to be part of the industry."