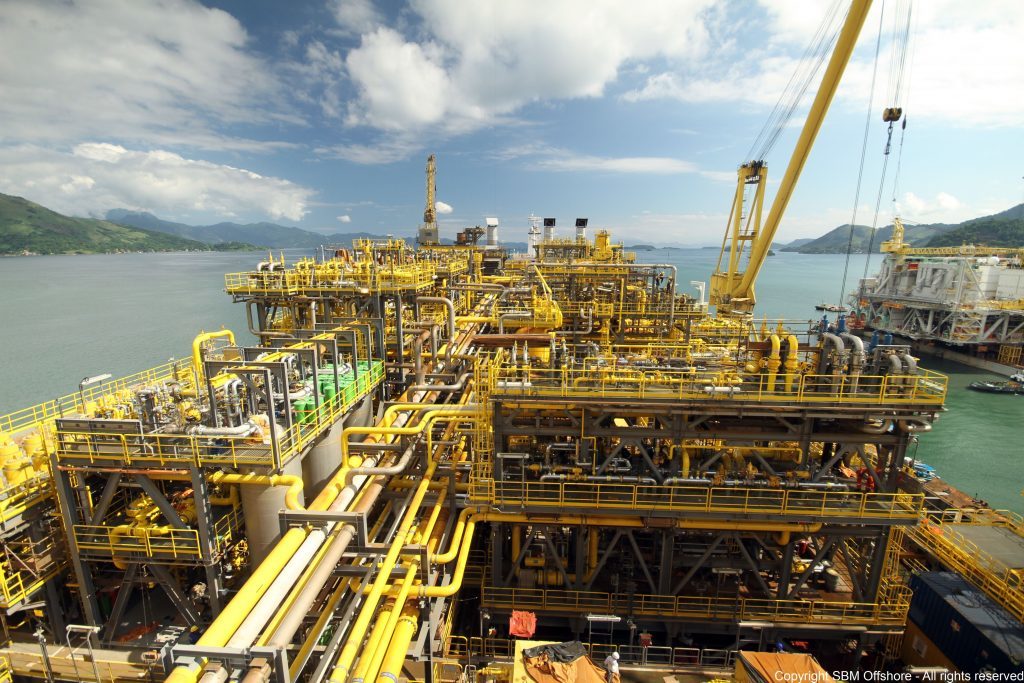 SBM Offshore had a tough year, increasing its dividend by 10%, while cutting around 600 jobs.
The company signposted the job losses in the results for the first half of 2020. SBM has set out a strategy to adapt to shorter oil prices and increased volatility.
This new strategy involved reorganising its business lines and cutting jobs. Cutting 600 jobs involved severance costs of $46 million, while the annual cost of the positions was around $100mn. Restructuring costs had been expected to be higher, at $50-60mn.
Cutting jobs "will enable the company to lower its break-even point, particularly in its turnkey activities". SBM said it was still able to scale up activity based on demand "at a competitive cost".
Meanwhile, SBM said it had decided to pay a dividend of $165mn, up 10% from 2020.
Industry pressures in 2020 will continue into 2021, it said. Customers have cut budgets, but deepwater projects continue to have strong fundamentals.
Underlying directional revenue for 2020 was $2.29 billion, up 6% from 2019. SBM has provided guidance for 2021 of $2.6bn. Of this, the company expects $1.6bn to come from its lease and operate business and around $1bn from its turnkey work.
EBITDA for 2020 was $944mn, up 13% from 2019. SBM expects this to fall in 2021 to around $900mn. The company's lease and operate business did particularly well, up 22% to $1.03bn.
Debt increased from $3.5bn to $4.1bn, with SBM saying it was investing in growth.
One aspect helping SBM's costs was the partial passing on to customers of additional costs related to COVID-19 safety measures under reimbursable contracts.
Transition
SBM's CEO Bruno Chabas said 2020 had been a difficult year for everyone. "The pandemic acted as a catalyst for our transformation. Our business is now structured along three long-term value platforms: the ocean infrastructure lease and operate portfolio, the turnkey experience and technical know-how adding new products to grow this portfolio and the new energies business centred on gas, renewables and digital services."
Chabas went on to say that the energy transition provides new opportunities. The company has been working on a floating offshore wind project, EDF's Provence Grand Large. It is also carrying out pilot work on a wave energy converter.
In its core business, its Fast4Ward, Digitalization and emissionZERO programmes "are delivering increased value with lower emissions and lower costs to our clients".
SBM expects its Liza Unity floating production, storage and offloading (FPSO) to reach first oil in 2022, in Guyana. The same year, it expects to complete the Sepetiba FPSO, which will work offshore Brazil.
Recommended for you

Updated: BP pumps up dividend and buybacks as profits top £8bn