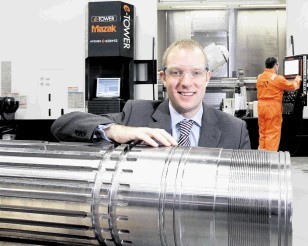 Aberdeen-based Spex said yesterday it had invested more than £3.5million in its specialist machining capability.
The firm, set up just three years ago, offers explosive and non-explosive engineering services and products.
Chief financial officer Ryan Strachan said the new equipment was vital to the firm's growth.
He added: "We are a concept-to-completions house and our specialist machining capability sets us apart from a number of competitors. We expect significant progress again this year, with turnover projected to increase by 80% and top £13million."
Spex employs more than 80 staff at its Dyce premises. The company said it had significantly bolstered its engineering-design capability with the acquisition of Aberdeen engineering consultant Cognity in July.
The firms said they had linked up to secure larger and more complex client projects.