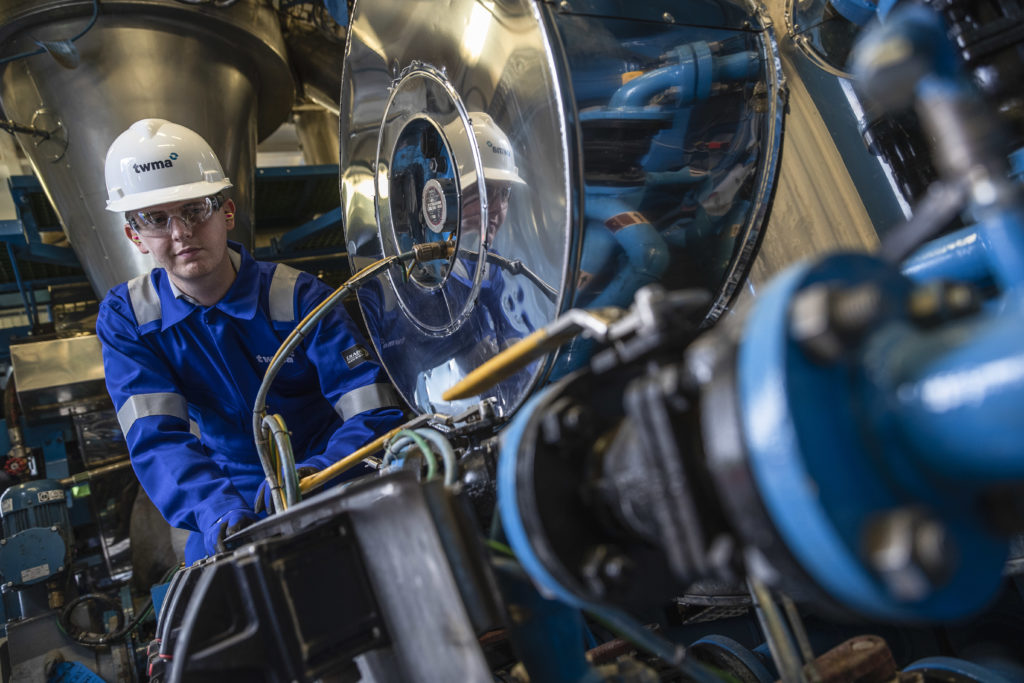 Specialist drilling waste management firm TWMA has secured a "seven-figure" contract with offshore exploration and production company Spirit Energy.
In the first stage of the five-year agreement, Aberdeen-headquartered TWMA will provide services on the harsh-environment jack-up rig Maersk Resolve as Spirit drills the Grove North East well, in the southern sector of the North Sea.
The rig, which is currently in Denmark, is due to mobilise to the UK in the second quarter of this year.
The contract, which carries the option of tow one-year extensions marks TWMA's first project with Spirit and will involve the full breadth of its service lines. That will include bulk cuttings transfer, naturally occurring radioactive materials (Norm) services and drill cuttings processing.
The waste management firm will use its TCC RotoMill equipment, which can be deployed offshore and enables operators and contractors to treat drill cuttings at the rig site.
Gareth Innes, chief engineering and commercial officer at TWMA, said: "This latest contract win further expands our reach in the North Sea. We're proud to be working with Spirit Energy and are looking forward to developing this new relationship, delivering significant cost savings and environmental benefits to their future projects.
"Having processed 66,000 tonnes globally in 2020, and with more than 50% of the drilling rigs in the UK now operating with a TCC RotoMill on them, this latest win cements our position as the market leader in drilling waste management.
"Spirit Energy was particularly interested in our low carbon drilling solutions, and how these could contribute to its commitment to sustainability. Lower carbon solutions are key to our industry as we head towards climate change discussions at COP26 and we're proud to play a role in this transition."
TWMA said processing cuttings offshore improves the risk profile of drilling projects by reducing lifting operations by up to 95%. It added that it lowers costs, compared with traditional methods, by negating the need for shipping onshore trucking and processing.
Earlier this month, TWMA announced it had secured new headquarters in Aberdeen to support business growth and deliver remote operations for its customers.
The company has relocated its global HQ to Building 3 of Aberdeen International Business Park in Dyce.
TWMA said its new premises were designed for greater flexibility, allowing different teams to meet up in one
open-plan space.
There is also a "real-time centre", which will live-stream data from the firm's projects around the world.
The company has taken 8,050sq ft of accommodation, with about 60 people due to move into the new office.
The firm has left its old headquarters at Broadfold House in Bridge of Don, where it had been based since 2010.
As part of the move, TWMA donated a significant amount of its old office equipment and furniture to local schools and charities.
TWMA, which has operated in Aberdeen since 2000, has more than 200 UK employees.
The company employs more than 500 workers across bases in Europe, the Americas, Africa and the Middle East.