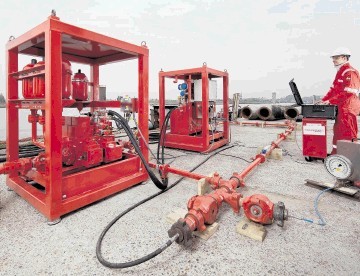 Paradigm Flow Services said yesterday it had landed £3million worth of business with major oil and gas operators for work using its Pipe-Pulse technology.
The company has netted four contracts to unblock subsea pipelines across four major oil and gas regions – the UK, US, west Africa and south-east Asia.
Pipe-Pulse is said to be a remote, non-intrusive method of locating and removing blockages in long-distance pipe-work up to 30 miles.
Rob Bain, managing director of Paradigm, said: "Integrity of subsea systems, pipelines and umbilicals is a major issue for operators around the world, particularly as assets age. Pipe-Pulse has the potential to save operators millions as chronic blockages can sometimes leave replacement as the only option.
"Our most recent contract wins are a huge success for us and we look forward to building on this with further international opportunities."
Inverurie-based Paradigm was launched in 2010 and now has 32 staff with plans for further recruitment.