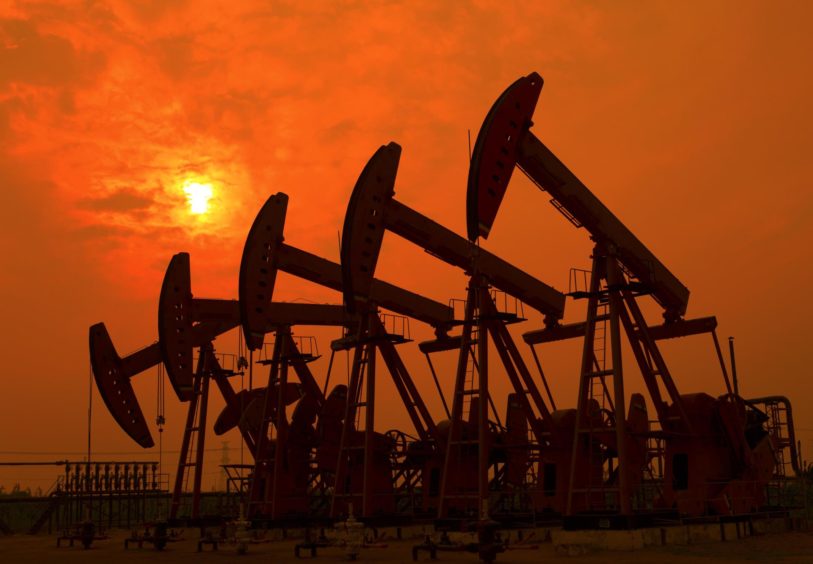 OPEC+ decided to keep a tight limit on oil production next month, sending prices soaring in a market that had been expecting additional supply.
The agreement is a victory for Saudi Arabia, which has consistently pushed to tighten the market. It leaves the world facing a significant supply squeeze, higher energy costs and the risk of inflation just as widespread vaccination allows economies to emerge from the Covid-19 downturn.
The cartel had been debating whether to restore as much as 1.5 million barrels a day of output. But after being urged to "keep our powder dry" by Saudi Energy Minister Prince Abdulaziz bin Salman, members agreed to hold steady at current levels — with the exception of modest increases granted to Russia and Kazakhstan.
In a briefing after Thursday's meeting, the prince went one step further by making the kingdom's additional 1 million barrel-a-day production cut open ended. He gave no date for phasing out the voluntary reduction and told reporters he is in no hurry to do so.
"OPEC+ definitely risks over-tightening the oil market," said Amrita Sen, chief oil analyst at consultant Energy Aspects Ltd. in London. Brent crude rose as much as 5.7% in London.
Inflation Risks
Brent has already rallied about 30% this year to above $67 a barrel. Throughout the first quarter, OPEC+ has kept production below demand in order to drain the glut that built up during the worst of the Covid-19 lockdowns. Without additional supply, that deficit will widen significantly in April, according to the cartel's internal estimates.
With the bond market already on edge for signs of inflation, the aggressive move from OPEC+ could become a headache for the U.S. Federal Reserve and the European Central Bank. And it's not just oil that's surging. From copper and steel to corn and soybeans, the prices of many commodities are rapidly rising.
Russia and Kazakhstan secured exemptions from the deal, allowing them to boost output by 130,000 and 20,000 barrels a day in April, respectively, "due to continued seasonal consumption patterns," according to a statement posted on OPEC's website. The two nations were granted similar allowances for February and March.
While the decision will give the coffers of members of the Organization of Petroleum Exporting Countries and its allies a much needed boost after a year of financial pain, it also carries some risks. Crude prices in the high $60s could help revive the cartel's nemesis — U.S. shale drillers.
OPEC+ will meet again on April 1 to discuss production levels for May, according to the statement.
Recommended for you

Dwindling OPEC+ spare capacity sets oil up for sizzling summer