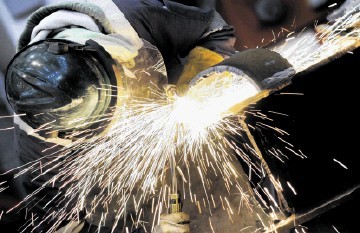 Energy service firm Global Energy Group has agreed its second multimillion-pound acquisition in recent days after buying a fellow Highland business.
Global said yesterday it had acquired Invergordon fabrication company iFAB from Port Services Group.
The value of the deal was not disclosed, but iFAB has annual turnover of more than £10million.
All 40 employees will be transferred across to Aberdeen and Inverness-based Global, while iFAB will also change its name to reflect its new owner.
Global chief executive Iain MacGregor said the company was attracted to iFAB because of the quality of its Invergordon premises and its workforce.
He said: "We already have a presence in Invergordon, but one of the big motivations for the iFAB acquisition was the fact that quayside space is at a premium across Europe and Invergordon has unrivalled facilities.
"As well as securing the facility, we have also secured the workforce, which was just as important.
"It is a skilled group and many of the employees have been there for over 30 years, so there is a lot of experience there."
Mr MacGregor added that the addition of iFAB to the business would allow the company to continue taking on new contracts.
He said: "We still see Europe and the UK as important plays for us; demand is going to be huge in the UK in the next few years. Demand for what we do is massive and is going to rise, and if we had not secured more capacity we may have had to turn away work."
Global has just completed a deal for Oil and Gas Engineering in Australia, its third takeover in the country in the past 15 months.
Mr MacGregor said yesterday that Global was still on the acquisition trail, however, adding: "We have a team of seven people looking at potential acquisitions all the time.
"For every one that goes through, we look at about 20 which don't happen. It is a really important part of our growth agenda, but the key is finding companies with the right fit."
With annual turnover of more than £360million, Global is one of Scotland's largest privately owned organisations and employs 4,000-plus staff worldwide.