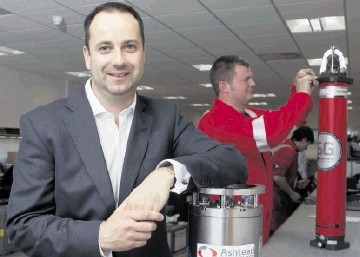 North-east company Ashtead Technology said yesterday it was focusing more on offshore work after the sale of its North American instrumentation business to a US firm.
Ashtead Technology, which rents specialist subsea equipment to the offshore oil and gas sector, said the disposal was a key stage of long-term plans for its offshore arm.
The firm did not reveal the value of its sale to Pine Environmental Services, but the Houston-based North American instrument business is substantial, employing 79 people at 15 locations in the US and two in Canada.
A European head office for the division in England, was not part of the sale.
Ashtead chief executive Allan Pirie said: "The divestment . . . is a key step in our long-term growth strategy to focus on our offshore business, which has significant growth potential in the coming years."
Employing 37 people at its headquarters at Westhill, near Aberdeen, and nearly 20 elsewhere, Ashtead Technology is owned by a holding company, Amazon Group, with a registered office in Letchworth Garden City.
Amazon in turn is controlled by London-based private-equity firm Phoenix Equity Partners, which in June 2008 backed a management buyout of Ashtead Technology from equipment-hire company Ashtead Group for £95.6million.
Ashtead Technology was formed in 1985 as SubSpek, which started out renting and selling inspection equipment. Over the first few years this was expanded to include underwater positioning equipment.
In 1994, the firm opened a base in Singapore to capitalise on opportunities in the offshore oil and gas industry and subsea telecommunication cable market in Asia-Pacific.
The first US operation was opened in 1997, in Houston, to service the North American offshore market.
More recently, offshore division agents have been appointed in Perth, Australia, and Norway.
The latest set of accounts lodged at Companies House by Ashtead Technology show operating profits of £3.46million for the 12 months to April 30, 2012, up from £2.14million the year before. Turnover was £10.1million, compared with £7.9million previously.
An annual return filed earlier this year named three directors, Mr Pirie, Peter Simpson and Graham Philip. Mr Pirie and Mr Philip are also directors of Amazon Group.
Accounts for Amazon, which describes itself as a holding company for a global equipment-rental and service organisation operating in the oil and gas and environmental sectors, show pre-tax losses of £1.66milion on revenue of £28.93million during the year to April 30, 2012, compared with losses and revenue of £11.44million and £24.64million respectively in the previous year.
Operating profits for the latest period came in at £3.51million, up from £1.85million previously.
Recommended for you
X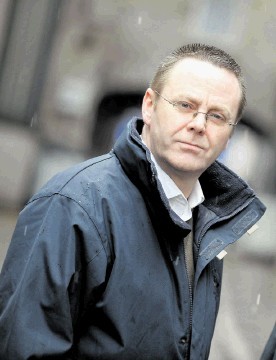 More can be done to improve safety