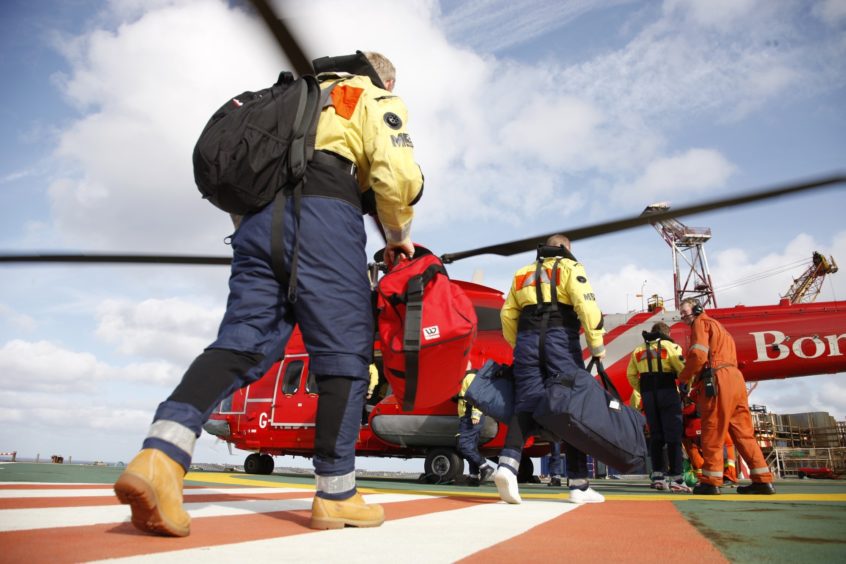 Discussions are ongoing that could avoid swathes of North Sea oil workers having to return home in the event of a Covid-19 breakout.
The UK and Scottish governments are considering exempting greater numbers of fully-vaccinated crew from the requirement to be flown home if they have had contact with a symptomatic case.
Trevor Stapleton – health and safety director at trade body Oil and Gas UK, which has made the case for double-jabbed staff to be allowed to keep working – says a decision is likely to be made next week.
It follows a "clear rise" in the number of offshore category B cases – asymptomatic individuals who have been flown home as a precaution because they had close contact with a colleague showing signs of Covid – with around 160 recorded in the past week.
More than 100 workers recently had to be evacuated from Shell's Shearwater platform in the central North Sea after an outbreak of the virus – the vast majority of those removed were close contacts.
Elsewhere, two positive cases on Taqa's North Cormorant platform lead to more than a dozen people being flown home.
It reflects an increase in cases up and down the UK as restrictions on social distancing and gatherings continue to ease.
As it stands, "safety and business critical" workers, identified as close contacts, can continue carrying out their duties offshore, as long as they don't show symptoms.
OGUK, which has been "working closely" with regulator the Health and Safety Executive (HSE), wants that exemption to be applied more widely, including to those who can't go offshore because they have been "pinged" while on shore leave and are in isolation.
Mr Stapleton said: "The current arrangement doesn't help people, many of who are fully vaccinated, that are at home and have been identified as a close contact – they're just told to self-isolate.
"We've been in conversation with the UK Government and Scottish Government to try and secure an exemption for doubled jabbed workers, regardless of the role they're doing, who have been pinged by the NHS app or contacted by track and trace.
"I think every sector in the critical national infrastructure – food, transport etc – has been hounding the governments about this and to be fair, they have listened.
"We're being told that, at the moment, this is under review and, hopefully, something might come into being next week."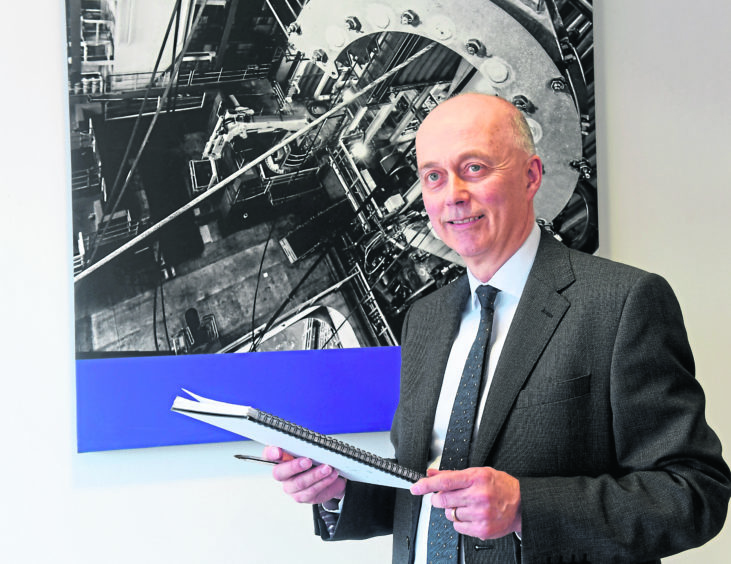 It follows a decision south of the border to allow frontline, fully vaccinated NHS staff, who have been exposed to somebody with Covid, to continue working, amid concerns of staff shortages.
Last night, the UK Government released a list of 16 sectors in which double jabbed employees may be free from isolation, with energy making the cut.
Westminster said the rules would only apply to a "limited number of named workers".
Mr Stapleton said the rule change would give companies more "flexibility" to cope with the impact of a Covid case.
He said: "Hopefully you'll see a reduction in the number of category B cases – that's our hope. We don't insist, but we're certainly encouraging people to get fully vaccinated.
"If you're offshore and you get pinged, you will have to show that you've had both doses. If people decide to keep that information private and are deemed to be a close contact, they'll be removed from that platform.
He added: "We hope that both governments can move on this exemption for fully vaccinated workers and that the process is simple and straightforward. If it's complicated then it doesn't help at all.
"Like all industries, oil and gas can't continue like this – we've had installations that have said they're down to just one control room operator. We need movement quickly on this because we are fundamental to the UK's energy needs."