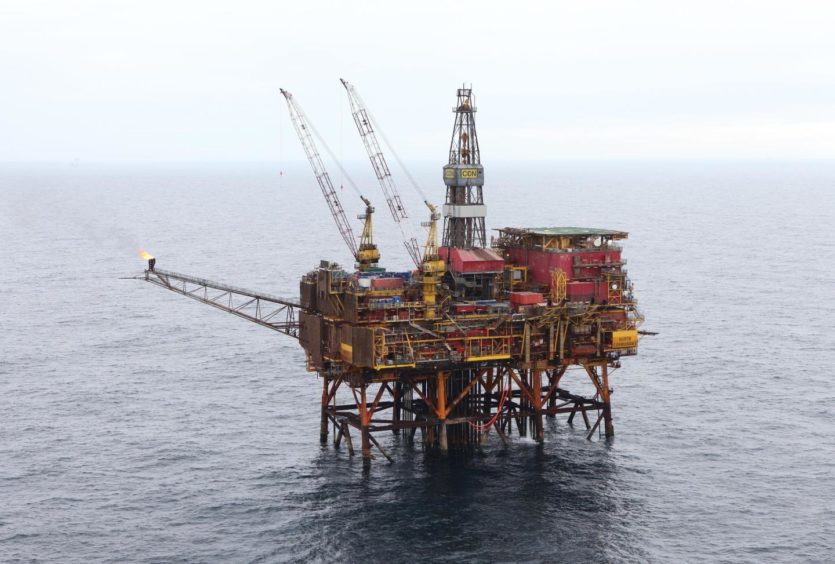 A total of 18 workers have been flown ashore or are currently isolating on board the Taqa North Cormorant platform after workers tested positive for Covid-19.
The Abu Dhabi-headquartered firm said two separate positive cases, tested onshore, have led to the 18 workers being identified as close contacts on board the installation.
On Monday July 5, one person tested positive in hospital in Norway following a medical evacuation from the rig, which led to nine close contacts being identified.
Taqa said eight of the nine have so far been evacuated, with the last individual due to be flown ashore "as soon as possible" following weather delays.
An unrelated second person tested positive for Covid-19 on Friday July 9 having taken a negative pre-mobilisation test.
The worker had flown up to Shetland prior to being sent to the Taqa platform but was delayed overnight at the airport due to weather delays.
Taqa said that, due to these delays and the time since the worker's test, he had to go to the company's Aberdeen testing centre where he then became symptomatic and tested positive.
That Covid case led to nine further close contacts who are isolating on board the Taqa North Cormorant platform.
A Taqa spokesperson said the company carries out pre-mobilisation testing for everyone travelling offshore and that testing is carried out on board for anyone displaying symptoms.
They added: "Our main priority is to ensure the safety and welfare of everyone on board our platforms.
"We have clear procedures in place for handling suspected and confirmed cases of Covid-19 and we continue to work with the relevant authorities and agencies to assess and respond to any Covid-19 related situation in line with UK Government and Health Protection Scotland guidelines."
The outbreak comes after Shell confirmed last week that 85 workers had been removed from its Shearwater hub since June 30th following 15 cases there.
Over the weekend, Scottish health secretary Humza Yousaf said Scotland is past the "worst of the peak" after the country was dubbed the "Covid Capital" of Europe.
Dundee and the Midlothian areas still remain two of the ten most infected places in the UK.