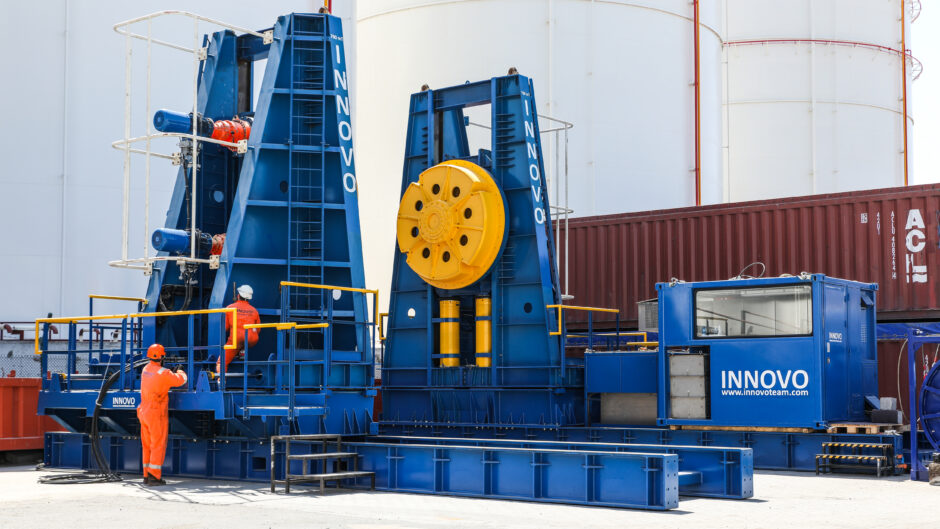 With pressure on margins and the drive to lower the carbon footprint of offshore and onshore operations, electrically powered reel drive systems (RDSs) have become the systems of choice over those using hydraulic engines.
The nature of flexible pipe- and cable-laying and retrieval activities for oil and gas, renewables and communications projects is inherently costly, always time sensitive and often performed in hostile offshore environments. Since the early 2000s, hydraulic engines were the norm for powering the RDSs used to install flexible flowlines, umbilicals, mooring wires and power cables.
As in every field of life, an alternative technology emerged, bringing improvements, and the engines for reel drive systems were no exception. Electric engines, doubted by sceptics initially, have the edge over their hydraulically-driven counterparts thanks to a number of features:
 Reliability – for the equivalent power, all-electric systems have a higher energy and kinematic efficiency than hydraulic systems, leading to less wear and tear on components which results in greater reliability.
·User experience – operators frequently report a preference for electric engines as the response time to commands is immediate, making the controls easier to regulate than hydraulically powered systems.
 Balanced performance – when the speed is increased, the torque from a hydraulic engine diminishes, whereas electric engines support an increase of both the speed and torque equally.
Environmentally responsible – there is no need for continuous maintenance (no hydraulic oil, no filters to change, no flammable liquids) making electric engines more environmentally friendly.
Some reel drive systems are more equal than others
Engineering and construction company, Innovo, has specialised in electric reel drive systems since 2008 when personnel of the then newly-formed company worked on a project for a contractor using an RDS system. Seeing the benefits of going electric, Innovo put its expertise to work the following year to support Saipem in the development and manufacture of an electrically powered RDS. Two years later, Innovo delivered the first RDS (425T) for offshore contractor Micoperi, managing the design and manufacturing of the unit.
Over the next decade, Innovo expanded its expertise in this area through the design and manufacture of an increasingly powerful series of custom-built and rental electric reel drive systems, called 'Innodrive':
2015: 150T and 415T Innodrive reel dive systems for Saipem in Azerbaijan.
2016: a 700T Innodrive reel drive system which forms part of Innovo's rental fleet, complete with level winder and tracking system for multiple reels and capable of driving reels up to 14 meters in diameter. This system is now located in the UAE and supports local projects in the Middle East as well as being mobilised worldwide.
2020: an 800T Innodrive reel drive system was added to the company's rental fleet and is now located in Aberdeen, UK. Mainly used in the North Sea it can be mobilised worldwide. The system can carry 800T reels in sea state 8 and has a peak torque of 350 tons per meter at full speed.
2021: Innovo delivered its 2000T onshore reel drive system (ORDS), capable of driving 22 meter diameter reels, for a spooling base located in the USA.
Among suppliers of RDS, Innovo is the only company in the world that has been designing and building electric reel drive systems for over 10 years. Innodrive has grown to become a series of modular mobile reel drive systems offering some of the largest capacity and operationally proven powered systems available for onshore and offshore.
Electric reel drive systems are the best technology for today's cable-laying and retrieval
The Innodrive reel drive system has been approved by Lloyd's Register (LR) to be transported in a sea state of 8 with the reels engaged only from the towers of the reel drive system without the lashing of the reel itself on the deck. This has an economic and operational advantage as the ship can leave immediately after embarkation without the need for any hot work on board, saving time and money.
Another operational advantage is that Innodrive RDSs are supplied with a modular tracking system that not only allows launching in multiple reel configuration, but also replaces the structural grids at the machine-deck interface of the vessel. Because the track system is modular, simply installing a section of the track system on board can save tens of thousands of dollars.
Innovo's innovative modular design means that Innodrive systems can be transported in standard 40 ft containers and assembled in the mobilisation location in two to three days – driving down costs.
Innodrive systems are stronger than others in spite of their relatively small deck footprints as a result of being uniquely engineered, developed and built to LR regulations whereas other reel drive systems follow the manufacturer's standards only. Innodrives are also not only compliant with DNVGL-RP-0232 'pipeline and cable laying equipment' recommended practice, Innovo was invited to collaborate with DNV on the official drafting of the practice thanks to its expertise in designing and deploying these systems.
Reel drive systems designed for flexibility
Innovative design is often an over-worked phrase but it is applicable to every element of Innovo's reel drive system equipment, making it not only easily transportable and operationally safe and reliable, but also flexible by design in terms of application.
As well as being fully compatible with vertical and horizontal laying systems for single or multiple installations, Innodrive can be used for coiled pipes and decommissioning operations with salvage risers or flexible cables – essentially, it can be used in 'reverse' gear.
When either laying or retrieving product, the Innodrive is operated from control systems that are constantly monitored by a Programmable Logic Controller (PLC) which is largely responsible for the system's reliability.
Product installation operations can be handled by the Innodrive without a lay tensioner, but the systems can be customised to accommodate auxiliary equipment including a lay tensioner, level winder, control room, load cell system, vertical lay system, track system, and steel pipe straightening.
Innodrive reel drive systems have worked in the harshest atmospheric conditions and the most hostile seas in the world including Nigeria, South America, the Arabian, Caspian, Black, Mediterranean and North Seas, and the Atlantic Ocean without issues as all the machines are both tropicalized and equipped with heaters for operations at minus 20 deg C.
The flexible design characteristics of the system mean that it can operate from a variety of vessel types, including dynamically positioned or anchored vessels, from shallow to ultra-deepwater depths, improving operational flexibility and multiple-reel installation capability, with the focus on safe, fast and economical operations.
It's best to go electric for reel drive systems
The electric engines used by Innovo are the result of a dedicated and custom-made engineering project, specific to the requirements of Innodrive RDS which are, in turn, designed and manufactured by Innovo. Clients looking for a turnkey solution can call on Innovo's technicians who are specifically trained to operate Innodrive's electric engines.
This level of control from design to deployment accounts for a unique track record – Innovo's electric engines have never failed once – which leads to Innovo stating with confidence that, compared to hydraulic, electric is the clear winner in terms of both reliability and performance.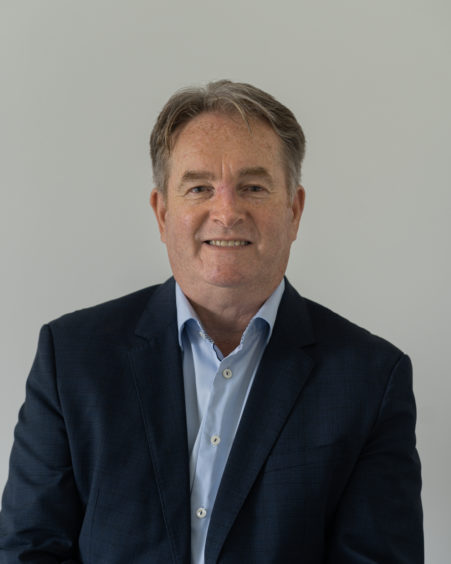 Recommended for you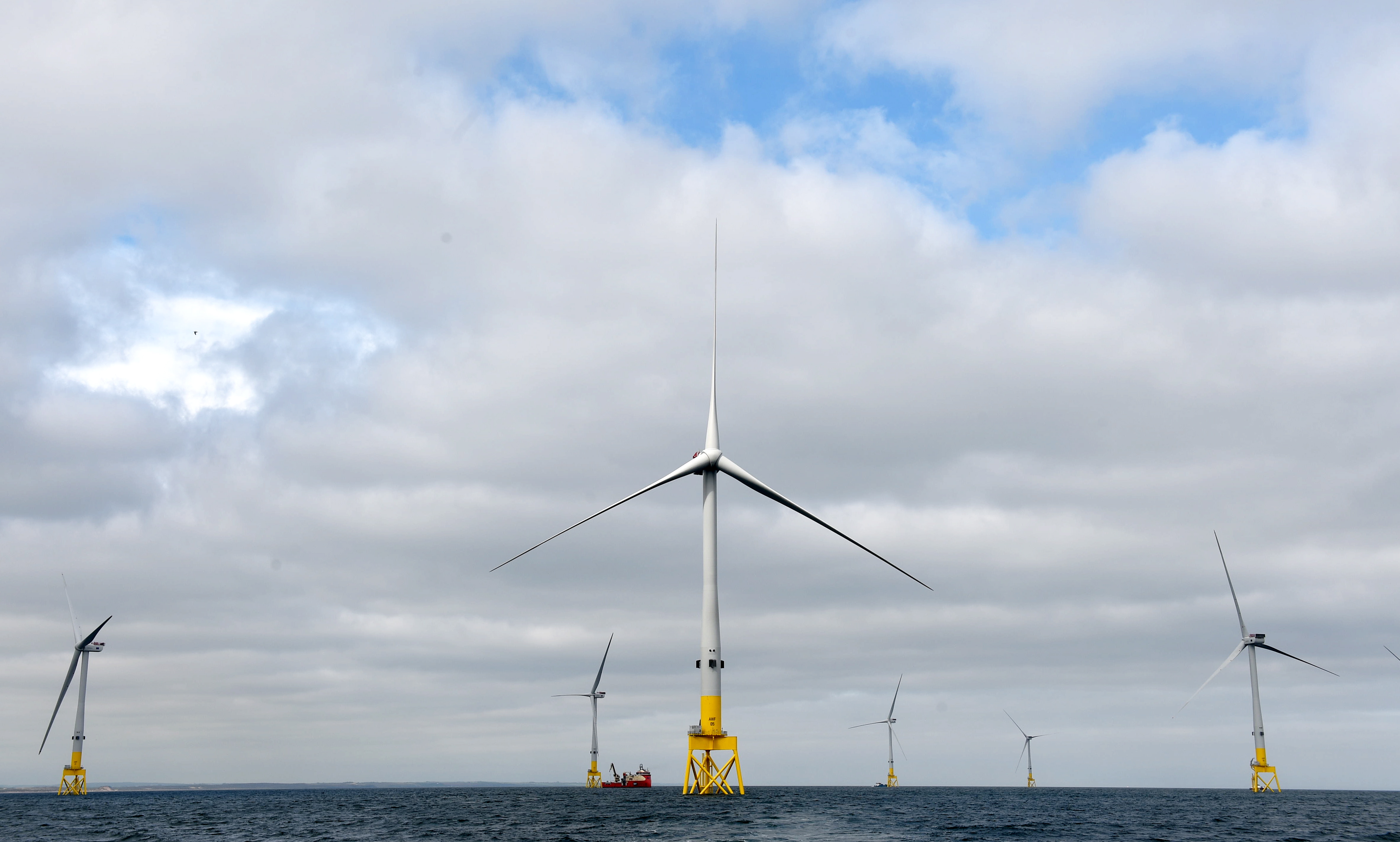 Does price-obsessed CfD scheme come at cost to safety?