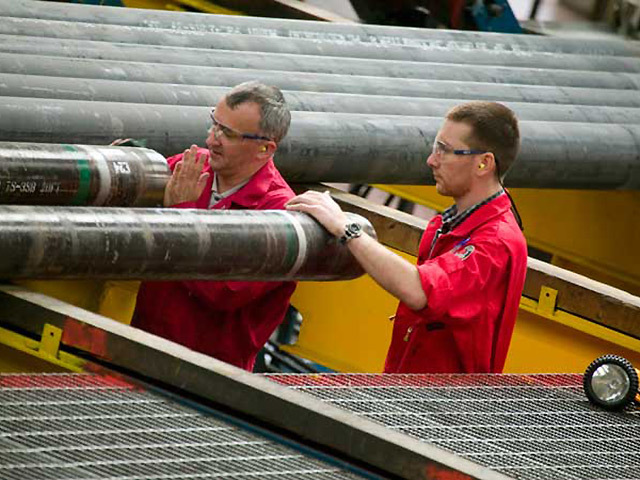 Energy services group Hunting warned today that its full year earnings would be £7.3 million lower than in 2020.
Hunting blamed a slower-than-expected recovery from the pandemic within its core markets.
The London-listed firm reported Ebitda of £18.9m last year, but suffered a £2.6m Ebitda loss in the first six months of 2021.
Hunting said the US market recovery had been slow and that international trade was hampered by spiking Covid infection rates, leading to ongoing caution among clients.
However, the company did say there were clear signs of growth in North America, which was expected to pick up speed as travel increases.
Chief executive Jim Johnson said his management team was "encouraged by the outlook for 2022", which is supported by a strengthening order book, as clients plan for new projects and robust commodity prices.
Half-year highlights included a £725,000 order from a "major Bahraini operator" for the application of Organic Oil Recovery technology in 30 wells.
Developed alongside California-based Titan Oil Recovery, the pioneering technology uses microbes to increase hydrocarbon production from mature fields.
It was piloted on CNOOC's Scott platform in the UK North Sea last year.
It helped licence partners record the biggest measured oil output from the tested well on Scott in more than five years, delivering an additional 25,000 barrels.
OOR is the first technology to come through Hunting's Tek-Hub in Badentoy, near Aberdeen.
Specially prepared nutrient packages are injected into the reservoir where they feed indigenous microbes, which can multiply exponentially.
The microbes spreads throughout the formation, helping to break up and mobilise previously trapped oil droplets, which are then produced.
Hunting said today it was negotiating an extension to its exclusive marketing agreement with the owner of the technology.
This would extend the group's geographic footprint to include all countries in the Eastern hemisphere, in addition to providing financial support for the construction of a test laboratory in the Middle East, where a number of existing and potential customers are located.
The technology continues to be closely monitored by major international energy groups, Hunting said.
Half-year revenues dropped 35% to £178m and pre-tax losses narrowed to £20.8m from £135m.
An interim dividend of 4 cents was declared for H1 2021.
Recommended for you

'I'm lost for words' – Hunt slammed after reversing plans to repeal IR35 reforms