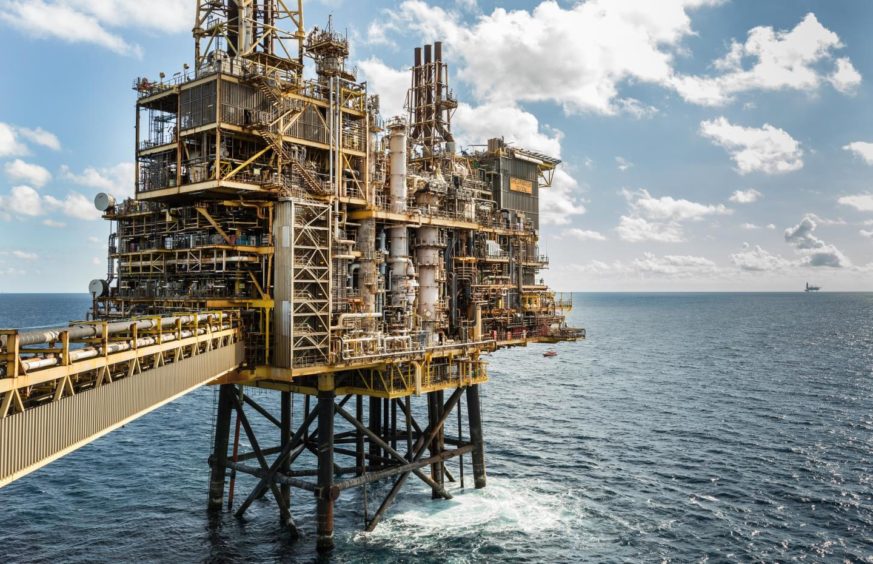 Energy giant Shell is considering making vaccines mandatory for certain workers, including those working offshore, according to news reports.
Reuters reports that an executive committee memo shared by the company outlines that workers in certain areas, such as offshore rigs where self-isolation and evacuation is complex, could face a vaccine mandate.
Those who refuse could face dismissal, it added.
Shell had no comment when asked whether the measures would include the UK sector.
The note recommends that there should be a policy of "strong advocacy for vaccination, but no compulsion", in most employment areas outside of specific operations.
Shell faced a heavy outbreak on its Shearwater production hub in the UK North Sea earlier in July with nearly 120 workers linked to the incident.
Before that, in April, nearly 60 close contacts were linked to an outbreak on board the same installation 140miles east of Aberdeen.
Other cases have hit operators including Taqa in recent months.
The document states: "For staff who refuse to comply with a vaccine mandate we would make all reasonable efforts to avoid terminating their employment but will be faced with no alternative but to do so."
Reuters added that the firm is already exploring a policy of introducing the policy for offshore workers in the Gulf of Mexico.
Shell employs around 86,000 workers in more than 70 countries, and the news agency stated the executive committee would weigh the pros and cons of the policy at an executive committee today.
The document was first reported in the FT, who stated that surging cases of the Delta coronavirus variant had seen some of the world's largest employers wrestling with vaccine policy.
The Shell document comes as the US government said it will make requirements for workers to get vaccinated against Covid-19 a federal policy on Thursday.
The sweeping new orders will require employers with more than 100 workers in the US to mandate vaccines or offer weekly testing.
Recommended for you

Medics on Shell North Sea platforms to be balloted on strike action